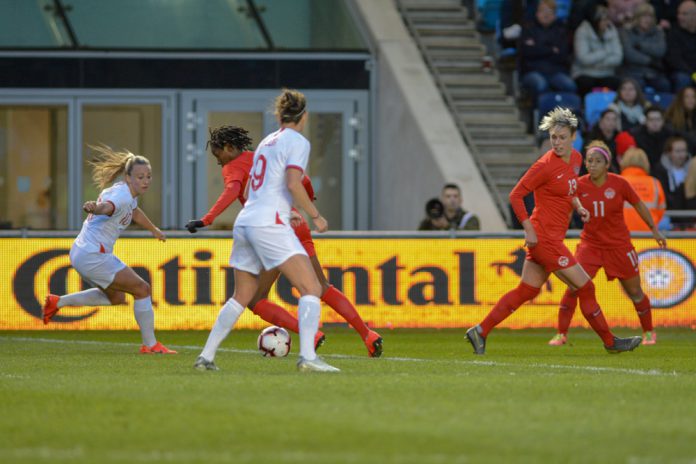 Ahead of this weekend's Women's FA Cup final between Manchester City and West Ham United and this summer's women's World Cup, digital advertising and sponsorship agency Football Media has further expanded into the women's game, with the launch of www.Womensfootball.co.uk.
The dedicated global women's football news platform will cover global women's football news, views and interviews to support the growth and awareness of the women's game.
Commenting on the launch and the exponential growth of the women's game, Dean Akinjobi, CEO, Football Media emphasised to InsiderSport: "I believe that Women's Football has finally been given the focus and awareness that the game deserves, therefore we've seen a boost in interest in the game.  
"This focus has been inspired by a long term wider movement in the world for equality for women and girls in all areas of life and I believe that these positive societal changes have finally filtered into women's football, therefore raising interest in the game and the sport itself has and will become the catalyst for a cause that is actually bigger than the game itself."  
He added: "We are really pleased to launch Womensfootball.co.uk, it's part of our long-term commitment to the development of the Women's game, on top of our Women's Football club brand sponsorships and activation activity. Womensfootball.co.uk will provide fans, players, clubs, brands and associations with a dedicated global women's football platform that the game deserves and one that we can all collectively come together to support the growth of the women's game.
"The timing of this launch is very important as we are building up to what we believe will be one of the most exciting Women's World Cup this summer, when you consider the recent global growth in the women's game and the combined interest from fans and new sponsors backing the women's game, it's the perfect time to launch a dedicated news portal that women's football deserves.
"The ripple effects of this summer's Women's World Cup will be felt for many years to come as it is currently a very unique moment in time for women's football. The women's game is something that Football Media has been backing for years and we now see Womensfootball.co.uk becoming an integral part of women's football."   
Football Media plans to develop the site into a leading independent news platform brand for women's football, providing fans, players and clubs with a dedicated platform that the game requires.