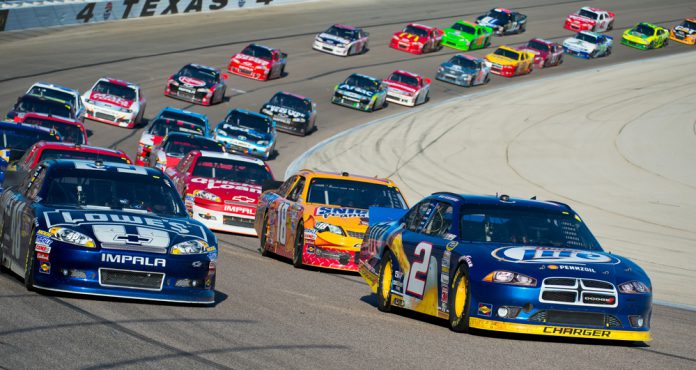 NASCAR has united with Genius Sports to unveil a new deal that will see the data supplier develop an official NASCAR gaming offering for legal sportsbooks.
The new agreement marks the first step toward creating an advanced live betting product that will drive fan interest and deepen engagement around NASCAR race events.
Genius Sports will utilise NASCAR's official data feed to build a high-end live betting product to be sold to legal sportsbooks around the world. Exclusive access to NASCAR's official data allows Genius Sports to create a real-time gaming platform that provides up-to-the-minute odds and a suite of traditional wagers and prop bets. The new initiative will enhance the race day experience and keep fans engaged with the sport for longer periods of time.
Brian Herbst, senior vice president, broadcasting and innovation, NASCAR commented: "Partnering with Genius Sports allows us to deliver a dynamic fan engagement platform in the rapidly-growing world of legalised sports gaming.This new relationship will provide another entry point to the sport and complements our strategy to create a more immersive experience for fans."
As a result of the agreement, Genius Sports becomes the exclusive provider of NASCAR data to licensed sportsbooks. The new data partnership marks NASCAR's first in the growing U.S. sports betting sector.
Mark Locke, Genius Sports CEO added: "NASCAR fans are some of the most devoted in the world, and we look forward to helping them to create a deeper, more connected experience that is both safe and secure as the business of sports betting continues to evolve in the U.S. Furthermore, our global relationships will help bring the excitement of NASCAR racing to new audiences both within the United States and in new territories around the world."
With 40 cars on the track reaching speeds of over 200 miles per hour, NASCAR's official data is vital to the development of a gaming platform. Only licensed sportsbooks in regulated territories will have access to the official data, providing greater transparency, accuracy, and cooperation to monitor and safeguard NASCAR events.
Before the start of the 2019 season, NASCAR developed a comprehensive Sports Gambling policy for the industry in which the sanctioning body granted all teams and tracks the ability to sell marketing sponsorships to sports-betting companies and licensed sportsbooks.