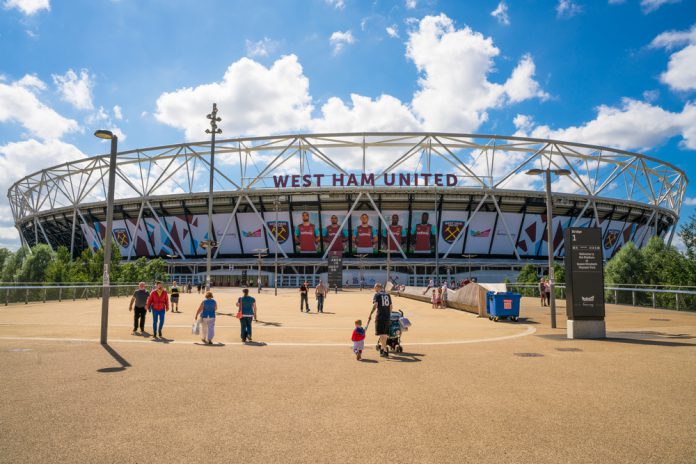 West Ham United has announced the extension of its partnership with Umbro, which will see the global sportswear company remain as the club's official technical partner until the summer of 2023.
For the next four years, Umbro will continue to produce all official West Ham United playing kits, from first team to youth and schoolboy level, as well as training products & leisurewear for players and supporters.
The news also means that Umbro will be responsible for producing the special commemorative kit for the 2020/21 season that will mark West Ham United's 125th anniversary. As part of their continued commitment to designing bespoke products for the club, senior Umbro officials recently met and consulted with a sub-group of the Official Supporters' Board to collect ideas and feedback for the commemorative design.
West Ham United Vice-Chairman Karren Brady commented: "I am delighted that Umbro will be continuing to deliver quality products for both our players and supporters for at least the next four years.
"Umbro have a legendary status throughout the world game and a long-established association with our club, and we are proud to have them on board as part of the West Ham family.
"Umbro understand the identity and soul of West Ham United. They are passionate about designing bespoke products that benefit our players technically and also create a sense of pride and affection among our supporters.
"Their meeting with our Official Supporters' Board recently to discuss the design of the commemorative kit for our 125th anniversary next year is a sign of Umbro's commitment and dedication to being more than simply a kit manufacturer for West Ham United, and we look forward to continuing our fantastic relationship with them over the next four years."
Umbro has a long-standing relationship with West Ham United, having produced the Club's first ever replica kit for supporters to purchase during the 1960s, when they also famously designed the England kits worn by our World Cup winning heroes Bobby Moore, Geoff Hurst and Martin Peters in 1966.
Sam Lucas, Head of Sports Sponsorship at Umbro UK added: "This extension is really exciting news for Umbro and we're proud to extended our deal with the club for the next four seasons. We feel that the Umbro brand has a lot of synergy with what West Ham stand for and that's the reason why the partnership has been a success.
"We're thrilled that we also get the opportunity to design and produce the 125th anniversary commemorative jersey, creating more lasting memories for the fans."
West Ham United's new Umbro replica kits for the 2019-20 Premier League campaign will be launched in the coming months.