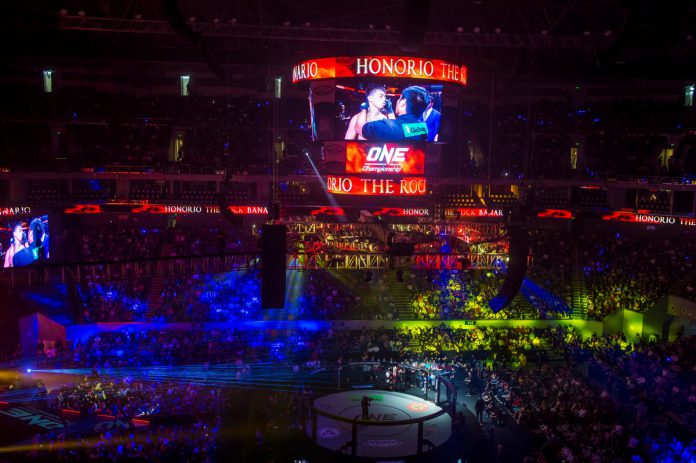 Singapore-based mixed martial arts organisation ONE Championship has unveiled its 2020 plans which will look to more than double its current roster of fighters.
The organisation aims to stage 80 martial arts shows in 2020, up from the 45 this year, and CEO Chatri Sityodtong continues to push its ambitions.
Sityodtong told Associated Press: "Definitely a very tough task, but I think it's very doable, knock on wood. We're on this rocket ship, and I've just got to hold on."
ONE will continue to focus on its primary Asian markets but also revealed it is in discussions with broadcaster Turner Sports to stage its first US show next year.
Sityodtong said it will continue to keep its fights available free to "much of the world" as he describes there is a global desire from its broadcasters for more fighting content.
Sityodtong added:"The market can't get enough. Our fans can't get enough of our content, so we're trying to satiate demand, but every time we put out more content, things just go more viral.
"A lot of the free-to-air TV broadcasters, the digital broadcasters, they're all demanding more and more content from us, so we have to provide more and more content to the world."
ONE secured a three-year broadcast deal with Turner Sports last year and hope this deal will provide further audience reach, in particular the US where "archrivals" UFC dominate.
Sityodtong explained that he wants his fights available "everywhere and anywhere at all times."
″(The UFC's) approach right now is they're behind a double paywall on ESPN Plus, which limits their reach. That partnership is great for both companies and also great for the sport," Sityodtong said.
"That being said, it's a very different strategy from what One Championship is doing. We are focused on maximum distribution, maximum reach, frequency and engagement, and making our product accessible to the entire world. That's just a philosophical difference."
Sityodtong expects to stage four fight cards per year in the promotions main Asian markets but reiterated his global ambitions, with the company opening offices in Los Angeles and New York this summer.