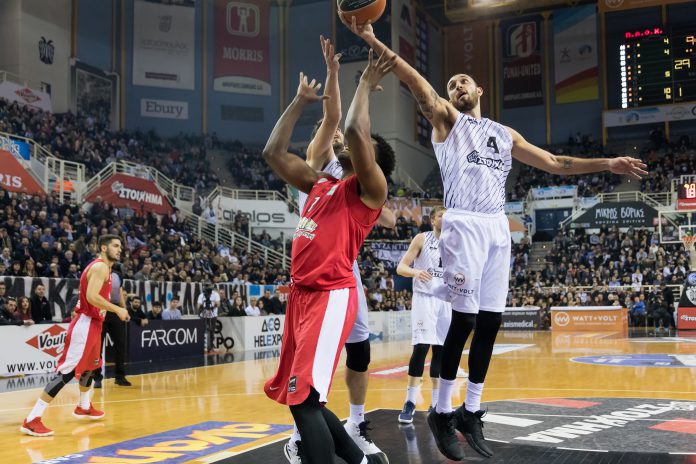 Catapult and ShotTracker has announced a new partnership to deliver real-time statistics and analytics to teams, fans and broadcast networks for professional and collegiate basketball teams. 
The two sports technology companies are developing an integration that will allow the delivery of Catapult's performance and workload-based data, with ShotTracker's 70+ unique tactical statistics, through a single workflow.
Catapult's CEO of Americas, Matt Bairos, commented: "We're excited to partner with ShotTracker. We believe the output of this integration provides coaches and player development personnel a unique competitive advantage; teams will be able to analyse practice with the same richness of data that today they only really get from games.
"We are committed to delivering innovations that provide maximum value to our customers and we believe that this partnership will unlock a material advantage for our basketball clients globally."
Currently, teams use multiple, disparate systems to track and collect each data set. This partnership enables performance and tactical data to be seen through Catapult's software, providing analysts with a holistic view and the ability to make critical correlations between both groups of statistics. 
A key element of the partnership enables ShotTracker's integration with the Catapult Vision video analysis platform. The partnership will streamline data collection, delivery, and video analysis into one consolidated solution. 
ShotTracker co-founder and president, Davyeon Ross added on the new collaboration: "By joining forces, ShotTracker and Catapult form the tip of the sword in terms of athlete development and performance." 
"This partnership enables our brands to deliver a collection of never-before-seen data that will help prevent athlete injury, improve physical performance and enhance the development process on the basketball court. Being able to understand load, performance and physical output in conjunction with out basketball-specific data and analytics is a game changer in terms of player development."
The partnership will give Catapult's NBA users access to ShotTracker data, marking the first time a professional basketball team will be able to collect individual player data in sub-second latency. This opens up the opportunity for both companies to expand across both the NBA and collegiate ranks.
In an interview with InsiderSport, Albert Tsai, SVP of Global Elite Products at Catapult Sports previously spoke about the importance of Catapult's partnership with Prevent and how the company's data can be utilised for a wide range of solutions.
"Catapult has solutions for every element of the performance ecosystem; from wearable tracking to athlete management and video analysis. Our wearable technology combines precise positional tracking with inertial sensors to quantify athlete performance across training and games. It tracks over 1000 data points per second, to measure metrics ranging from training load, to distance, sprints and intensity."