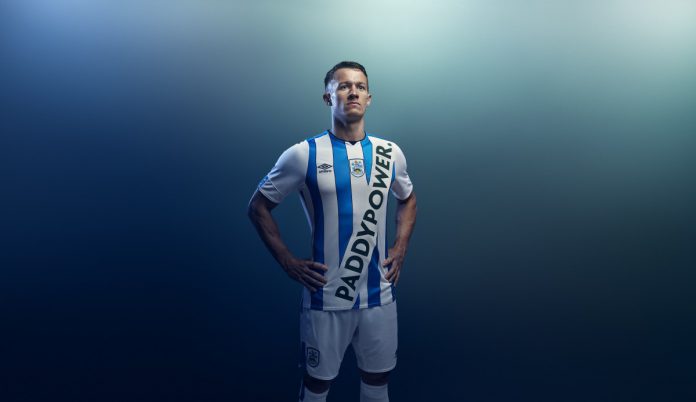 Huddersfield Town has been charged with misconduct by the Football Association (FA) following its controversial Paddy Power kit release.
The PR stunt, which saw the North Yorkshire side unveil a hoax kit embellished with a sash containing the Irish bookmakers logo printed down it, appeared to break FA regulations regarding advertising as it exceeded the 250 square centimetres limit allocated for front-of-shirt sponsorship.
Despite this, the club proceeded to wear the jersey in a pre-season friendly at Rochdale, breaching section C.2i of the FA's Kit and Advertising regulations, which in turn led to the FA's involvement. 
A statement immediately followed, with a spokesperson for the association stating: "The FA has clear regulations for all club matchday kits. If we believe that any club has breached these rules we will look into the matter and, if required, will take the appropriate action."
Following the pre-season match, the club confirmed suspicions of the kit in fact being a hoax, releasing its new official 'sponsorless' strip in the process and helping launch Paddy Power's 'Save Our Shirt' campaign. 
Huddersfield's commercial director Sean Jarvis commented on the stunt, stating: "When we announced the kit, we knew the design would cause quite a negative stir and that was part of the campaign." 
With the FA's investigation now over and a formal charge having been given, Huddersfield Town now has until August 16th to respond.