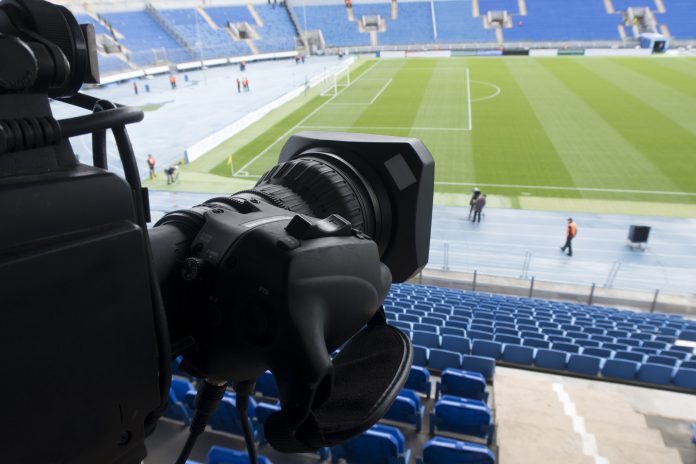 On Friday night, we welcome live English Premier League (PL) action back onto our screens – in sitting rooms, kitchens, bedrooms and pubs all over the UK.
How we can consume the beautiful game now, however, is dramatically different than it was even just five years ago.
Sky Sports has signed up BT Sport and Premier Sports to be a part of the same premium offering for the armchair fan. However, there are some other newcomers to the sports broadcasting game – Amazon has thrown its hat in the ring, buying the rights to show 20 live PL games this season.
As a football supporter in the UK, the Sky Sports Sports Extra package will give you the most comprehensive coverage of the Premier League, English Football League, the FA Cup, League Cup, Champions League, Europa League and internationals.
Amazon's 20-game deal will only be active over two gameweeks in December, this season. The streaming giant will show 10 games on Boxing Day plus another 10 games on a weekend earlier that month.
Amazon's live offerings will also be available in pubs across the country thanks to a deal with BT Sport. The online marketplace plans to show the Merseyside derby – Liverpool v Everton – which is a midweek fixture in early December. However, Amazon Prime is not a platform most pubs in the UK would have easy access to. Generally, you need to show matches on a linear broadcast channel such as Sky Sports or BT Sport.
That is why Amazon has signed a deal with BT Sport. The agreement allows BT Sport to sell an 'Amazon Premier League Pass' to public venues such as pubs and clubs for the next three seasons. In turn, Amazon will benefit hugely from piggybacking on BT Sport's existing relationships while further extending the reach of its coverage across the nation.
Landlords will not have to worry about any potential technical issues as they can still use their existing set-top boxes and satellite dishes.
"Amazon has some fantastic fixtures in December including the popular Boxing Day games which we know Pubs and Clubs across the country will be delighted to make available to their customers," said Bruce Cuthbert, commercial sport director for BT.
"We look forward to working with Amazon to make this an easy option for commercial customers."
Analysing Amazon's move into the live PL streaming market, Paolo Pescatore, an analyst with PPForesight, said: "We're finally getting some clarity around Amazon's coverage of the Premier League.
"I think working closely with BT Sport is testament to Amazon's desire to focus on high-quality output.
"Although Amazon only has two matchdays, they are two important matchdays. When you are the exclusive broadcaster then you need to cater for pubs and BT is a credible provider for that market."
It will be interesting to see the coverage provided by Amazon such as its in-studio panel, commentators, pre-match build-up and post-game analysis. Whether they will have any direct effect on Sky Sports or other broadcasters in the next three years is unlikely, however.
Amazon will have to pay a hell of a lot more money to get any significant chunk of PL fixtures and especially if they want exclusive rights. 20 games per season – two gameweeks – is Amazon's way of testing the water and seeing if its worth further significant investment in the near future.
The most interesting development from the fans' perspective this summer is the joining together of Sky Sports, BT Sport and Premier Sport onto the same Sports Extra package. What will matter most to many fans is the cost. Sky Sports are offering most customers the opportunity to sign up to the Sports Extra deal with the first six months at half-price. As mentioned above, it really is the most full-on PL football coverage a UK fan can buy this season.
What about the leagues outside of the UK, though?
Well, Premier Sports – which is part of the Sports Extra package with Sky – will show live Serie A, Major League Soccer (MLS), and the Eredivisie. The channel is also currently bidding for the UK rights to broadcast live LaLiga football.
The LaLiga UK rights have been a bit of a mess since Eleven Sports UK's operation went wrong last season. The streaming platform could not find a partner in Sky Sports or BT Sport to show their live football coverage via the means of traditional mainstream TV. As a result, the Spanish football league is still looking to sort a UK broadcast deal before it kicks off on August 16th.
In short, there is no one-stop-shop for all your football viewing needs this season if you are a fan of the European leagues. Sky Sports' Sports Extra package may be the best option for PL, Champions League and Europa League fans if they can afford the payout.
The broadcasting landscape has changed greatly over the last five years or more. Who knows what way we will be consuming the sport by 2025?