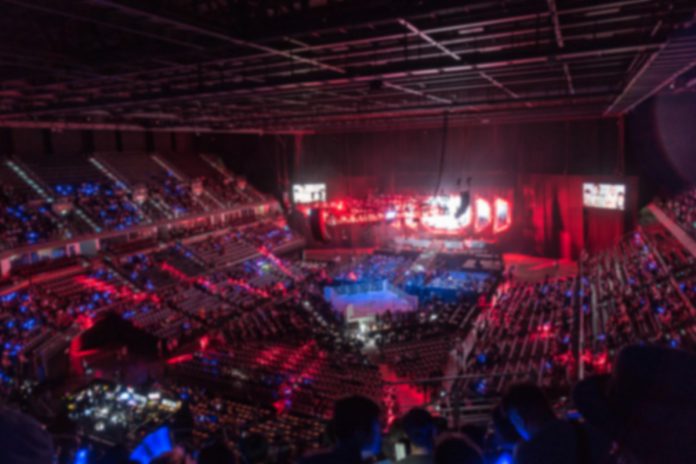 With the Anthony Joshua Vs Andy Ruiz rematch officially pencilled in for December in Saudi Arabia, we take a look at just why Ruiz's camp is objecting to the match being hosted in the Middle East nation.
Ruiz – a Mexican-American whose hometown is Imperial, California – shocked the boxing world when he finished Anthony Joshua in the 7th round when the pair met at Madison Square Garden back in June. Joshua had been a 1/25 odds-on hot favourite but it was Ruiz who walked away with the IBF, WBA and WBO heavyweight titles.
Over a week ago, it was announced that the rematch was set to take place in Saudi Arabia on December 7th. Joshua's promoter, Eddie Hearn, confirmed in a later press conference that AJ's side had signed an agreement for it to go ahead.
Speaking to ESPN Mexico, Ruiz revealed: "I have not signed anything yet, we are negotiating everything.
"They want to do it there but we have to see where we negotiate with my team. I would like it in New York again."
Ruiz was a little more specific about his concerns to his Instagram followers.
"It (the rematch) is going to be on my terms, our terms. We're going to bring it back here in the United States.
"Like I said, I don't have any protection over there, so if the United States of America wants to… never mind, I can't say nothing.
"The fight is going to happen soon."
Afterwards, Ruiz's trainer, Manny Robles, had his say on the prospect of travelling to Saudi Arabia.
Robles raised the more general concerns shared by many people outside of Saudi Arabia.
"We are talking about a country that is not democratic.
"We are talking about a country in which there are no human rights and people leave to be in a more desirable place than a country like Saudi Arabia.
"What protection will there be for the champion? We cannot take our women — they tell me that it would be better if they stayed at home because over there it's as if they do not exist. We are talking about a country where the laws are different from the ones that we are used to."
Eddie Hearn had been pushing ahead with promoting the fight, even dubbing it the "Clash of the Dunes" – a weak pretender to the Rumble in the Jungle name given to the Muhammad Ali Vs George Foremen encounter in Zaire in 1974.
Speaking at a London press conference about the decision to venture to Saudi Arabia, Hearn stated: "We had approaches from Saudi Arabia, Dubai, Qatar and Abu Dhabi.
"We wanted to go somewhere that believed in the sport of boxing, which had a vision. We already knew Saudi Arabia was for real and knew they were investing in the sport of boxing. That was very important for us."
Amnesty International UK (AIUK) has asked Joshua to "inform himself of the human rights situation" in the Middle East country ahead of the rematch.
Saudi Arabia has recently hosted some other major sporting events such as the opening race of the 2018/19 Formula One season, the Italian Super Cup in football and what is set to be the richest horse race in the world in 2020.
However, AIUK believes this is a tactic the nation's government is using to 'sportswash' the country's reputation.
According to Felix Jakens, AIUK's Head of Campaigns, Saudi Arabia has a dreadful recent history of human rights breaches: "With women's rights activists, lawyers and members of the Shia minority community all being targeted."
"It's likely to be yet another opportunity for the Saudi authorities to try to 'sportswash' their severely tarnished image."
Hearn, obviously prepared for the backlash regarding the decision to fight in Saudi Arabia, told The Guardian: "I knew that when we made the decision not every response would be positive and that there would be criticism and controversy.
"I'm a boxing promoter and sometimes the criticism and the curiosity will lead to an event of an extraordinary magnitude."
"If Saudi Arabia is going to invest in these fights, with the population they have, with the potential to grow the sport of boxing, you could be seeing a big change in the dynamics of the sport, which truly excites me."
The deal, although it maybe undeniably positive for Matchroom, has left many questioning whether the UK's leading promotion should take a greater responsibility for the role it plays in expanding boxing into new markets.
As one of the most recognisable promotions in the sport, promoting inclusivity should be at forefront of its priorities, however taking the sport to a country with the record of Saudi Arabia appears to jeopardise this.
Earlier this year, as reported on CNN, 36 countries signed an open letter heavily criticising Saudi Arabia's human rights record.
The letter was read out at a meeting in March of the United Nations' Human Rights Council. The collective condemnation of the Saudi regime's practices was signed by all countries in the European Union, as well as Iceland, Australia, Canada, Norway, New Zealand, Liechtenstein, Monaco and Montenegro.
The country has a questionable history around human rights relating to LGBTQ people and females, in particular. 11 women's rights activists were detained in Saudi Arabia in May 2018 with many of them still claiming to be held in terrible conditions.
Although it pales in comparison to the serious issues mentioned above, from a sports piracy perspective, football's governing bodies have also raised serious issue with Saudi Arabia regarding beoutQ.
FIFA, UEFA, Bundesliga, LaLiga, Serie A and the Asian Football Confederation all collaborated on a strongly-worded letter to the Saudi Arabian authorities to stop beoutQ, an illegal pirate broadcasting service in the country.
The various governing bodies have attempted to move forward with this case via nine different legal firms in Saudi Arabia, however, none of them will agree to take the copyright theft case on.
In a joint statement, the footballing authorities said: "We have reached the conclusion, regrettably, that it is now not possible to retain legal counsel in the kingdom of Saudi Arabia which is willing or able to act on our behalf. We see no alternative but to pursue beoutQ and a solution to this very serious problem of piracy by other means. We request that the Saudi ministry of culture and the Saudi government take swift and decisive action against beoutQ."
While we often don't like the worlds of sports and politics to mix, there comes a time when the record of a country and repercussions on taking an event there cannot be ignored any more.