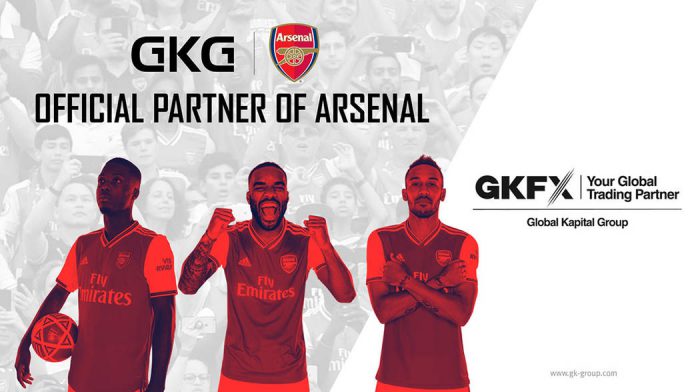 Arsenal FC has unveiled Global Kapital Group as the official forex trading partner of the Gunners.
Following its formation nine years ago, the group has emerged as a powerhouse within the global financial company building a workforce of over 1,500 people.
As part of the deal, Arsenal players will engage in promotional activities to help support continued growth, whilst also delivering unique rewards and experiences to Kapital Group clients around the world.
Arsenal Commercial Director Peter Silverstone commented on the new partnership: "Innovation is at the heart of everything we do, so it is extremely exciting to partner with a company that shares this value.
"In the same way that we constantly innovate to remain at the forefront of our industry, Global Kapital Group have pushed the boundaries in fintech to provide the best service possible to its customers.
"As a result, they have experienced significant growth over a short period of time and we are looking forward to supporting their continued upward trajectory."
Mr. Tunc Akyurt, group CEO of Global Kapital Group, added: "We are extremely proud to have a strong partnership with one of the Premier League's best football clubs and look forward to building a strong and sustainable relationship with Arsenal and its millions of supporters all around the world.
"Arsenal represents an inspiring leadership and success for us, the same basis in which Global Kapital Group was built upon nine years ago. We are excited to work together to break new achievements and establish unique experiences for our clients and supporters around the world.
"Global Kapital Group's partnership agreement with Arsenal will strengthen our global growth strategy and our dedication to lead the future of financial services industry."
Arsenal earned a hard fought victory over Aston Villa, despite being down to ten men for the majority of the game, the win bolsters Arsenal's push to get back into the Champions League next season.