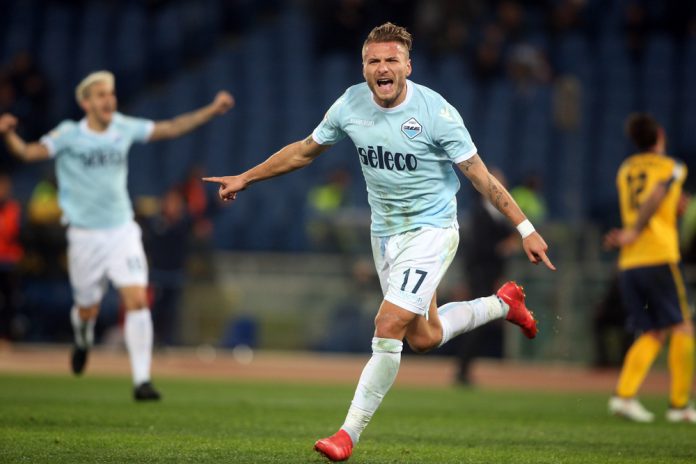 In September, many sports fans around the world will have noticed some new collaborations announced involving sports apps which can be used on mobile devices.
One such agreement was made between sports streaming platform Eleven Sports and the football scores, stats and data app, Onefootball.
The deal sees Onefootball gaining the rights to broadcast some top European football to its users within Belgium and Luxembourg.
The arrangement started with a bang, broadcasting the Milan derby in late September – a game Internazionale won 2-0 on the night.
The agreement will allow Onefootball to show 20 live games this season – in both Dutch and French – on a pay-per-view (PPV) basis within the app itself.
Currently, Eleven Sports Belgium holds the rights to show LaLiga, Serie A and Bundesliga games in Belgium and Luxembourg.
Managing Director of Eleven Sports in the two countries, Guillaume Collard, said of the deal: "This partnership responds strongly to the demand of the viewer. Fans are increasingly looking for flexible ways to watch live sports. This collaboration with Onefootball meets that need and also allows us to reach an even wider fan base with our live matches."
Collard's comments give some further insight into how markets are essentially consumer-led. With the ever-changing, modernising world of tech, companies simply must be tuned into the latest media platforms that younger generation fans are engaging with.
Lucas von Cranach, CEO of Onefootball said: "Offering live football matches on the Onefootball app is a next step in the evolution of our platform. Eleven Sports and Onefootball share the same vision about a dynamic and innovative fan experience of live football and how to engage with modern fans. We are therefore delighted with this partnership."
This seems to be the continuation of a step into the world of live streaming for Onefootball. In August, Onefootball and German pay-television broadcaster Sky Deutschland revealed details of a similar pay-per-view streaming deal for live games of the second-tier 2.Bundesliga and DFB Pokal.
Regarding English football, Sky's highlights of the Premier League are also available to Onefootball customers from 1:00am (CET) on the day following each game.
In a deal of a different kind, the current Champions League holders and Premier League leaders, Liverpool, expanded on their partnership with Turner Sports back in September.
As a result, Turner Sports' over-the-top (OTT) Bleacher Report service will have access to exclusive LFC content from the club's official channel, LFCTV.
Subscribers will gain access to replays of all the men's first-team matches throughout the 2019/20 campaign as well as 40 live games including the LFC Women's team, Academy matches and LFC Legends fixtures.
Interestingly, for those die-hard LFC fans on the far side of the Atlantic, Turner Sports will also be able to broadcast behind-the-scenes content featuring Jurgen Klopp and his first-team squad.
Turner Sports trialled the LFC content over the summer, providing football fans with exclusive coverage of Liverpool's pre-season games on their US tour. Clearly, there was enough interest shown in the content to urge Turner Sports to expand further on the deal.
Billy Hogan, Liverpool's managing director and chief commercial officer, said: "We're incredibly excited to expand our partnership with Turner Sports to launch LFCTV on B/R Live.
"The relationship with Turner began this summer when they did a terrific job broadcasting our pre-season tour matches and we're delighted to be extending it as we look to offer more LFC content to all our fans in the US over the coming seasons."
Liverpool FC seems to be a growing brand in the US. In January, the club entered into a partnership with US publication Sports Illustrated. This deal gave Sports Illustrated the rights to show delayed coverage of Liverpool matches via its own OTT service, SI TV, for the second half of last season.
Turner Sports may have learned a great deal from the Sports Illustrated/LFC partnership, pushing them to jump to the top of the queue in terms of securing exclusive US broadcast rights.
With each new generation of sports fans comes a plethora of new tech devices and modes of sports consumption. Apps may be relatively new to the live sports streaming party but they are almost certainly here to stay.