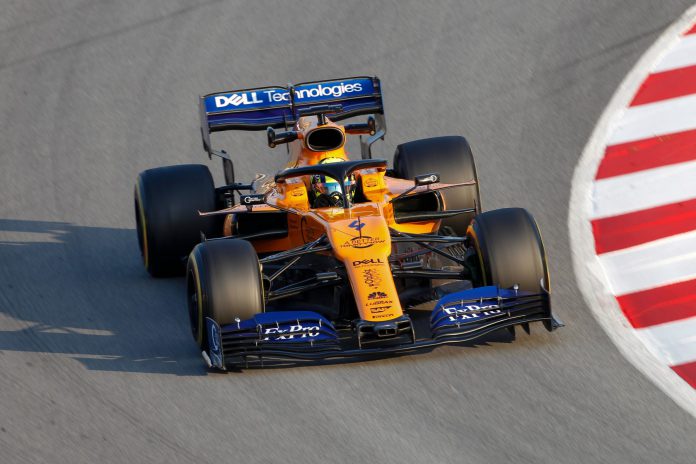 Brazilian oil company Petrobras is set to end its sponsorship deal with Formula One (F1) team McLaren within days.
Petrobras, a multinational state organisation which is 64% owned by the Brazilian government, signed a five-year deal worth £163m in 2018 with the F1 team. 
However, despite not having yet published contractual or motivational issues for the termination, Brazil's Ministry of the Economy has released a report which has laid out plans to officially terminate the deal.
It was first reported in May that the company was looking to end its partnership with the team. At the time, Jair Bolsonaro, Brazil's president stated on social media: "In 2018 Petrobras signed an advertising contract of £163m with McLaren, valid for five years. At the moment, the company, by decision of my government, seeks a way to terminate the contract."
Since then, both McLaren and the oil company have reportedly held discussions regarding the termination of the partnership, with McLaren CEO Zak Brown stating following the Russian Grand Prix in September: "As far as fuel and lubricant, we have a partnership with Petrobras, and provisions in our agreement to be able to continue down that path."
With this being said, the recent documents released by the Brazilian ministry detailed the government's financial plans and stated that "An unjustifiable Petrobras sponsorship agreement for the McLaren Formula 1 team has been terminated."
With the situation appearing to have developed, McLaren now seemingly require a new "fuel and lubricant provider" following Petrobras' imminent contract termination. 
McLaren is yet to release an official report, instead choosing to state that "such matters are commercially confidential and therefore we are not able to comment further at this time."
Insider Insight: The McLaren racing team has not won a constructors championship since 1998 with its last drivers championship coming in 2008 when Lewis Hamilton drove the car to victory. 
Since then, the team has struggled to keep up with Ferrari, Red Bull racing and Mercedes which has left them fighting in the midfield against Renault for the crown of 'best of the rest', however, this hit to its budget as well as the need to find a fuel and lubricant replacement could see them fall behind the French team.