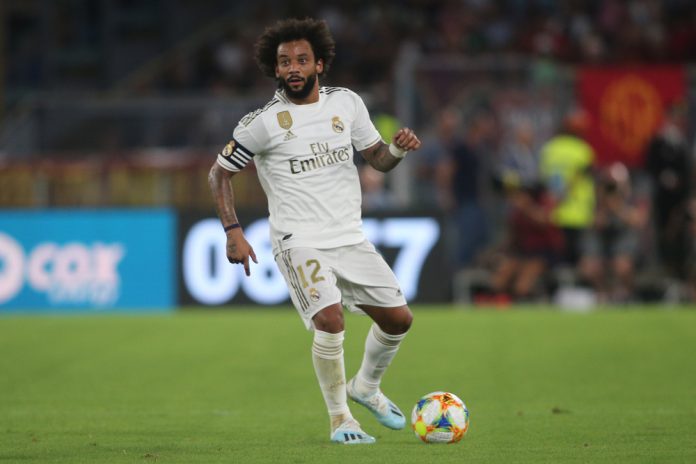 The Spanish Football Federation (RFEF) has confirmed the newly formatted Spanish Super Cup tournament will be hosted by Saudi Arabia from 2020 to 2022.
According to many reports in the country, Spanish football will reap in more than €120m as part of the three-year deal, the federation has outlined that these funds will have significantly positive impact on amateur football in the country.
The four team tournament, which features Valencia, Real Madrid, Atletico Madrid and Barcelona will be played at Jeddah's 62,000-capacity King Abdullah Sports City stadium. 
It marks the continued influx of European sporting events to the Gulf State, with Italy also recently announcing that its version of the Super Cup would continued to be played in the region. The expansion isn't limited to football, with Anthony Joshua's attempt to regain the world heavyweight titles against And Ruiz Jr also taking place in the region next month.
The continued convergence of major sporting events into the region has been met with some criticism as many have highlighted the ongoing dispute with BeoutQ, as well as the country's human rights record as being reason to be hesitant about taking sports to the country. 
Maria Jose Rienda the acting junior minister for sport in Spain spoke out against the deal, stating that the government would not support hosting the competition "in countries where women's rights are not respected".
This season's tournament will be played in the winter, as the RFEF looks to ease fixture congestion and provide clubs "to be able to better plan their pre-seasons".
An RFEF statement added: "The internationalisation of the competition will increase its value and contribute to raising our visibility and improving our image ahead of our bid to host the 2030 World Cup."
La Liga's president Javier Tebas also underlined that he objects to the RFEF's move, underlining that BeoutQ broadcast Spanish football, amongst other sporting events, of which the rights are held by beIN Sports.
Speaking at the Leaders Sport Business Summit in London, Yousef Al-Obaidly, CEO of beIN SPORTS stated: "We now live in a world where exclusive broadcast rights are, effectively, wholly non-exclusive.
"beoutQ stole every single match in the UEFA Champions League for two years straight; every single match in the 2018 FIFA Men's World Cup and the 2019 Women's World Cup; almost every single major football league game in Europe.
"The CEOs of Serie A and the Spanish FA continue to see no issue with hosting their flagship Super Cup games in the very country (Saudi Arabia) that has been stealing the commercial rights of all their broadcast partners for over two year, destroying the value of the Italian and Spanish game in the process."