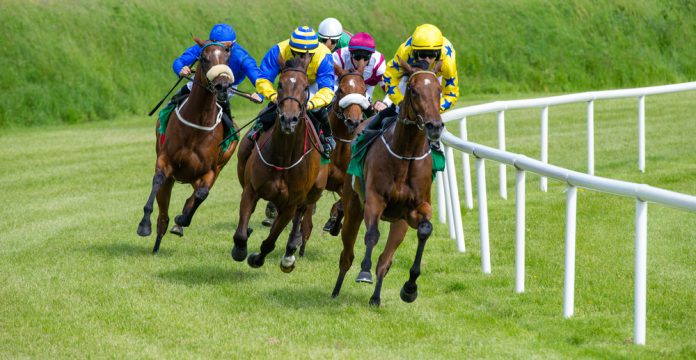 Racecourse Media Group (RMG) has unveiled a new deal with Bahrain TV, for the distribution of Bahrain's International Trophy via a World Feed. 
Bahrain's first international horserace is set to be worth £500,000 and will be broadcast to more than 60 countries via RMG's distribution network.
Seb Vance, Director of Communications and International TV Distribution, praised the new agreement: "We are honoured to be working with the Rashid Equestrian and Horseracing Club in showcasing the first ever running of the Bahrain International Trophy to TV audiences around the world.
"Given this is year one, the interest in broadcasters has been hugely encouraging and indicates that the race, and racing in Bahrain, is already resonating around the world."
Having worked closely alongside the Rashid Equestrian and Horseracing Club (REHC), RMG has secured widespread global coverage of the event, with 17 countries in the Middle East and North Africa having access to the race via the Dubai Racing Channel and Bahrain TV.
Europe is served by Racing TV (UK and ROI), Match TV (Russia), SilkNet (Georgia), Equidia (France), and TV Sports (Scandinavia), while SportsMax will provide coverage to all 32 countries in the Caribbean. Hainan TV and Sky Thoroughbred Central have also confirmed that they will show recordings on their platforms in China and Australia respectively.
Racing TV has committed to broadcasting live coverage of the Bahrain International Trophy, which will be supported by its streaming service, Extra, will broadcast the full one-hour programme.
Earlier this year, RMG strengthened its directorial board by appointing Jim Mullen and Britt Boeskov to the board of independent non-executive directors.
The new appointments formed part of RMG's strategy to facilitate further understanding of the regulatory challenges that face the gaming industry in 2019, with hopes that Mullen and Boeskov would help provide strategic advice at a pivotal time for the sector.
Insider Insight: As Bahrain's International Trophy seeks to elevate its global audience this deal can prove hugely beneficial, allowing worldwide audiences to engage with what is set to be an exhilarating event.