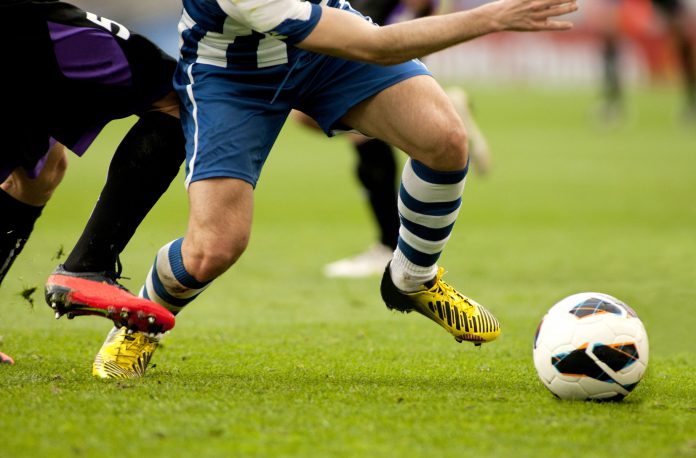 As 2019 draws to a close, we spoke to Andreas Krannich, Managing Director at Sportradar Integrity Services about the main technical challenges when it comes to identifying  integrity risks and eradicating sporting corruption in 2020.
InsiderSport: Are cases of integrity breaches rising or falling? What sports are most and least at risk from being targeted by criminals?
Andreas Krannich: At a global level, the number of sporting contests displaying clear signs of manipulation has been broadly consistent over the past five years. At Sportradar, we detect approximately 11 cases of suspected fixed matches on a weekly basis across the world. There are variations across seasons and across sports, but the overall picture is clear – match-fixing is a real and present danger.
There are, however, many success stories, and one we take pride in is the significant decrease in match-fixing problems in Asian football over the past few years. Led by the zero-tolerance stance of the AFC, and supported by Sportradar's monitoring and detection and investigation units, several landmark match-fixing prosecutions have been brought, which has sent a clear message to match-fixers in the region. Another statistic we take pride in is the number of sporting sanctions our work has helped to deliver, which in 2019 stands at 64 individuals sanctioned.
As of today, more sports are available for betting than at any point in history, and this growing pool of betting opportunities has not escaped the eyes of match-fixers. One notable trend we have seen is that these individuals are diversifying into different sports apart from the traditional betting sports like Football and Tennis. Sports as varied as Basketball, Volleyball and esports have been targeted by match-fixers, and they are also diversifying into youth leagues and women's sports.
However, it is not just organised criminal groups who are foraying into match-fixing these days, but smaller groups of opportunists, and even lone wolf fixers who – attracted by the lure of corrupt betting gains – are seeking to corrupt matches without the backing of match-fixing syndicates. Sport at every level of competition is at risk, and this is why Sportradar Integrity Services continues to invest in people who have expert knowledge across a breadth of sports, to ensure we are appropriately positioned to detect and report to our sporting partners on these ever evolving integrity breaches.
InsiderSport: What are the biggest integrity risks the industry faces in 2020 and how can these be combatted?
Andreas Krannich: At a sporting level, ensuring that there is no complacency and that athletes continue to be given integrity focused education so they are aware of the risks and are empowered enough to confidently report any integrity concerns before they have a chance to manifest on the field of play. From an investigatory standpoint, the main risk is staying ahead of the curve in this rapidly evolving digital landscape.
That is why our Intelligence & Investigation Services (I&I) unit places a premium on having a centralised intelligence hub to house every piece of relevant sporting intelligence that we find. This is overseen by qualified investigators who are able to assess the information, piece it together, and ultimately support our sporting partners in their anti-match- fixing efforts, by taking a strong evidentiary approach.
InsiderSport: With the rise of in-play betting and short-course betting markets (next point, next ball, etc.), have you created any new technology or put measures in place to identify and prevent spot fixing?
Andreas Krannich: Technological innovation is one of the core drivers of Integrity Services. To this end we are constantly reviewing, extending and improving our bet monitoring infrastructure. For in-play betting, we already have purpose-built algorithmic models for a variety of sports which alert us to abnormalities against Sportradar's mathematical models. We understand that we can't use a 'one size fits all' detection strategy, and place great emphasis on tailoring our solutions on a sport-by-sport basis.
In terms of spot-fixing, and tracking integrity breaches in "micro-bet" markets such as next point, we are constantly expanding our visibility of these markets, and putting tools in place to contextualise them against other markets in a given match to help flag any discrepancies that could indicate spot-fixing. Furthermore, we have access to aggregated account level betting data from Sportradar's Managed Trading Services.
Through this, we are able to analyse staking information across hundreds of markets from individual games, further alerting us to market anomalies such as spot-fixing in a side market. Indeed, this invaluable information has already been used to detect micro-level suspicious betting activity that might not otherwise have been visible.
Additionally, we collect valuable betting intelligence via our bookmaker network of more than 80 global operators. These bookmakers flag irregular betting activity to us on a regular basis and are another important source of information exchange which helps to detect all types of fixing, including spot-fixing.
InsiderSport: What are the main technical challenges when it comes to identifying integrity risks?
Andreas Krannich: With so much of the betting marketplace now taking place online, there are inevitable technical challenges to keeping on top of all the betting activity taking place. From a monitoring perspective, the primary challenge is to ensure around-the-clock coverage, and ensure consistent up-time of automated systems.
Although working with automated toolkits greatly improves efficiency of data collation, it means there are strong dependencies on external data feeds and websites maintaining their structure as new versions are produced. This is an area Integrity Services invests a lot of time and resource into in order to ensure the quality and accuracy of our monitoring and detection.
The sheer volume of data we are dealing with also presents a challenge. Indeed, we monitor over 300,000 matches a year across 21 sports, and in total, we are processing over 7.5 billion datasets on a daily basis as part of this. Our software systems must be robust enough to store and process these datasets, and ensure maximum security and up-time to allow for 24/7/365 monitoring.
We have also been exploring how to harness the potential of our historical bet monitoring data to shape our future monitoring, and have invested in machine learning and data science as part of this process. In the long term, this will optimise the efficiency of our bet monitoring, and help to automatically detect trends in big data. This is an exciting opportunity, but also a challenging one which we see as the logical next step in integrity analysis.
Regarding our Intelligence & Investigation Services, we have seen the changes in social media including GDPR, privacy restrictions as well as new emerging platforms. One of the most time-consuming areas has been staying on top of new techniques, but also mediums. With everything location specific, one investigation might demand knowledge of 'Tik Tok', with another needing Snapchat.
In addition, we have consciously diversified from being so reliant on social media (SOCMINT) – moving into the HUMINT, deeper and dark web OSINT, SIGINT, FININT and subscribing to new databases with no stone unturned to find the missing piece of the puzzle. We regularly use over 50 social media platforms; subscribe to over 20 legal, criminal and company databases and have a network of some 7000 scouts, data journalists and intelligence sources to be called on at any time. Every investigation is a challenge which we gladly accept.
InsiderSport: You entered the field of Anti-Doping recently. What has your experience been so far and what are your future plans in this area?
Andreas Krannich: "Data-driven Anti-Doping – Digital and intelligence based solutions to protect sport" is the mission we are working on. The background to our approach is the fact that the global Anti-Doping fight is struggling. More and more expensive and for athletes invasive doping tests lead to less and less reliable results. Our services were launched in 2018, and are targeted at, focused on and tailored to Anti-Doping Agencies and International Federations based on their individual needs.
We are primarily focusing on four key areas that describe our Anti-Doping Ecosystem. Performance Monitoring, Intelligence and Investigation, Intelligence-led testing and Integrity Education. Our products are supporting Anti-Doping Organizations in their aim to protect sport and to establish a robust and sustainable Anti-Doping System in the respective countries.
After being operational for a year, we are already supporting more than 10 organisations actively, including Anti-Doping Agencies (e.g. NADA Germany, Anti-Doping Denmark, Canadian Center for Ethics in Sport and Egy-NADO), International Federations and WADA accredited Laboratories.
InsiderSport: With the ratification of the Council of Europe's Macolin Convention, are you hopeful that international, cross-body cooperation will improve and that the fight against match-fixing will be strengthened? How part does Sportradar have to play in this?
Andreas Krannich: Sportradar have been firm supporters of the Council of Europe's Macolin Convention since its proposed inception, and are working closely with them to move the project in the right direction. With the Macolin Convention, we hope that we get the trans-national cooperation that European sport deserves, as information exchange and cross-body cooperation can only strengthen investigations and the fight against match-fixing. We are already supporting the Council of Europe in one its first major projects under the Macolin Convention, by collaborating on a wide ranging sports risk assessment project.
This project will provide data-driven insights and analysis of the betting landscape in various jurisdictions to determine the risk factors which threaten the fair play and integrity of European sport, and help to inform the next steps of the process. We look forward to expanding on this work under the umbrella of the Macolin Convention.
InsiderSport: Can you describe your 'Intelligence & Investigation Services' and what sets them apart from say Police or Sports' in-house capabilities?
Andreas Krannich: Our Intelligence & Investigation Services (I&I) are a 30-person strong intelligence unit with advanced technological solutions and capabilities in intelligence collation, analysis and production.
The team structure, tools and investigative techniques are modelled on law enforcement bodies, and we employ specialists with varied, extensive vocational experience in the field from British Intelligence, US Military Intelligence, Ministry of Defence, financial fraud specialists to private investigators. Currently, we assist more than 50 partners ranging from federations and clubs to national anti-doping organisations and law enforcement agencies (LEAs) in identifying and investigating integrity threats.
What sets us apart is twofold – our direct experience in detecting sports corruption and collecting intelligence on it. Sportradar has been working directly with sporting integrity matters for over 15 years, in that time accumulating a wealth of proprietary intelligence and data relating to sporting corruption which is unrivalled. Secondly, we use an unusual 'military' approach to Due Diligence, where we treat even the most mundane request as an investigation.
Police units often do not possess the relevant historical intelligence for contemporary investigations, the niche expertise in the unique nuances of sporting corruption, nor the wealth of contacts in the sporting and betting industry to fully inspect such cases without external support. In the sporting world, many federations do not even possess the financial or technical infrastructure to establish or develop their own integrity units.
The unique resources and setup of I&I allow us to provide historical and transnational context to these police or sporting investigations. Sporting corruption cases seldom have their roots in just one jurisdiction, meaning the oversight I&I has of the whole ecosystem is extremely beneficial. Indeed, our aim is not to work in competition with other stakeholders, but to support them with our expertise and experience in this field, so that the police and other sports integrity units can play to their own strengths during the investigation, and build a more compelling case that benefits all of us fighting against match-fixing and other infractions.
InsiderSport: The US is a key focus for many involved in the sports betting industry currently. How seriously is integrity being taken in the state-by-state regulated sports betting roll out in the US and what part is Sportradar playing in this?
Andreas Krannich: It has been encouraging to see that tackling game-fixing and wagering related corruption continues to be a key consideration when states are considering legislating and then regulating sports betting in their state. US legislators, regulators, sports leagues and organisations, betting operators as well as law enforcement agencies recognise the importance of a strong integrity cooperation framework where all stakeholders work closely together with the common aim of protecting the integrity of sport.
Sportradar Integrity Services is supporting these stakeholders in many ways – for example from providing our bet monitoring, integrity audit and education services to sports organisations and leagues including the MLB, NBA, NFL, NHL, MLS, NASCAR, USL and Riot Games, to helping educate state regulators on sports betting integrity framework best practices – utilising our vast experience of supporting over 130 sports organisations, regulators and law enforcement agencies globally on the topic.
The relationships and frameworks between key stakeholders in the US integrity ecosystem need to be strengthened and developed yet further but the current signs and cooperation witnessed thus far by Sportradar is very encouraging to see.