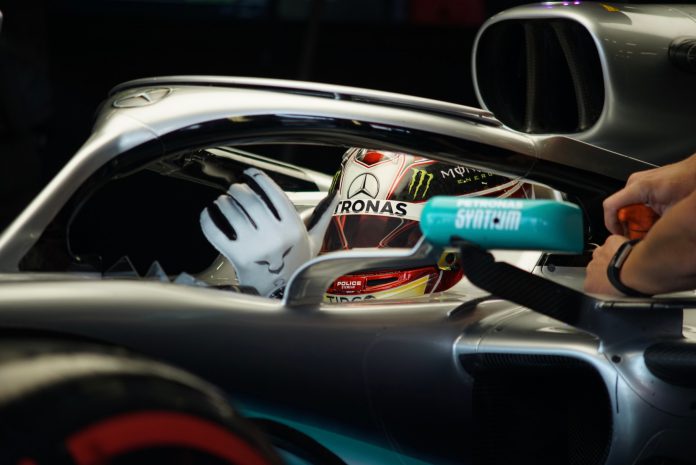 Mercedes-AMG Petronas, the six-time Formula 1 constructors' championship winners, has announced the signing of a technical agreement with INEOS' sports division.
The partnership, which is between the F1 team and Team Ineos' cycling and sailing outfits, will see all three entities share expertise on key performance elements such as aerodynamics, component design and manufacturing.
Toto Wolff, Team Principal and CEO of Mercedes-AMG Petronas stated, "The technological demands of Formula 1 mean we are well-placed to support with advanced technical challenges in specific areas of sailing and cycling, with a particular focus on aerodynamics and the manufacturing capability around key components, all extremely relevant to the design race of the modern-day America's Cup, and elite road racing.
"When Sir Jim Ratcliffe approached us with the concept of bringing together the three organisations, all with proven track records of excellence and high ambitions for the future, we immediately saw the opportunity to grow and diversify our business – and to learn from some of the most successful teams in world sport. We are very excited about this agreement's potential in the months and years ahead."
The performance partnership will also leverage the various teams' experts to develop and use a shared knowledge pool to improve technological capabilities across all aspects of performance including aerodynamics, simulation, design and precision engineering. 
Sir Jim Ratcliffe, Founder and Chairman of INEOS, added: "Tapping into the unrivalled expertise and success of the Mercedes Formula One team to support our sporting ambitions across sailing and cycling is an exciting proposition for us.
"As with cycling and sailing, Formula One is a sport that successfully blends human and machine performance, so we are in a strong position to learn from each other. Collaboration and innovation are a key part of success across our sports teams, which is strengthened by this partnership with Mercedes." 
Having won the 2019 F1 constructor's championship, Mercedes now boasts six consecutive title victories stretching back to 2014. 
Moreover, in this time Mercedes has also hosted the winning World Drivers Champion, with Nico Rosberg (2016) and Lewis Hamilton (2014, 2015, 2017, 2018 and 2019) both tasting individual success whilst sat in a Mercedes cockpit. 
Team Ineos can boast similar domination in its respective sports fields with its cycling team claiming ten Grand Tour wins since being founded in 2010.