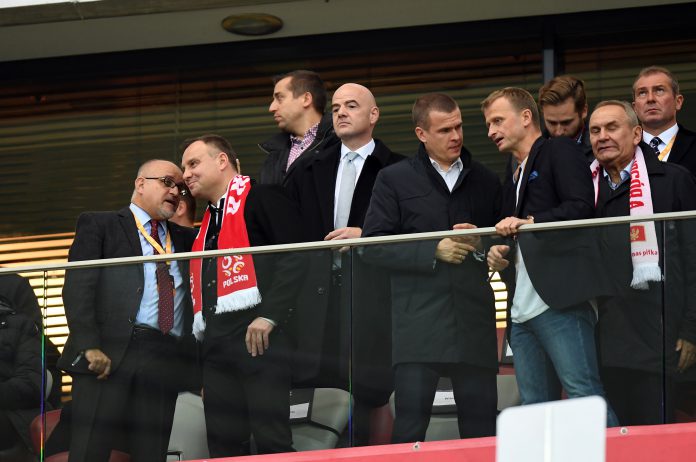 FIFA president Gianni Infantino has revealed that world football's governing body has received nine commercial rights offers for its revamped version of the Club World Cup (CWC) tournament. 
Addressing the media following the culmination of the recent 2019 CWC, Infantino discussed the commercial interest in the competition following his plans to overhaul the contest and make it the most lucrative club tournament. 
Infantino stated: "The CWC will become the world's best club competition. We had nine offers, which is more than I expected. It shows there is great commercial interest.
"Whatever Fifa is doing has got to be the best and we shouldn't worry or be ashamed about the commercial success. I want the CWC to be the best in terms of quality on the pitch, but also in terms of revenue."
Earlier in March, FIFA voted to approve plans to launch a 24-team CWC in 2021, with confirmation coming in October that announced China as the first host of the expanded CWC.
Moreover, Infantino, who formerly served as general secretary of UEFA, addressed how the new CWC layout would affect the Uefa Champions League. He added: "The Champions League generates money from across the world. and the money goes where? To Europe.
"This is UEFA's mission. FIFA's is the world. If we can pay and generate more revenues for the clubs, the top clubs, the 10, 12, 15, or however many Europeans, it will be 20 in future but also 30 across the world, then we've done something good."
As well as this, Infantino also hinted that FIFA's opposition to cross-border leagues may end following a concept which pitched the creation of a league featuring the top clubs from both the Belgian and Dutch federations.
The FIFA president concluded: "We need to be open to discussions. The Belgians and the Dutch have been discussing creating a Benelux league and these discussions have been going on for 20 years and we are always saying no because we are based on national leagues.
"But maybe it helps? Maybe it is the only way out, maybe in Europe they have to think about this, maybe in Africa. I was proposing something like this for Africa. I think we have the duty to study these things, then we will see where it goes."