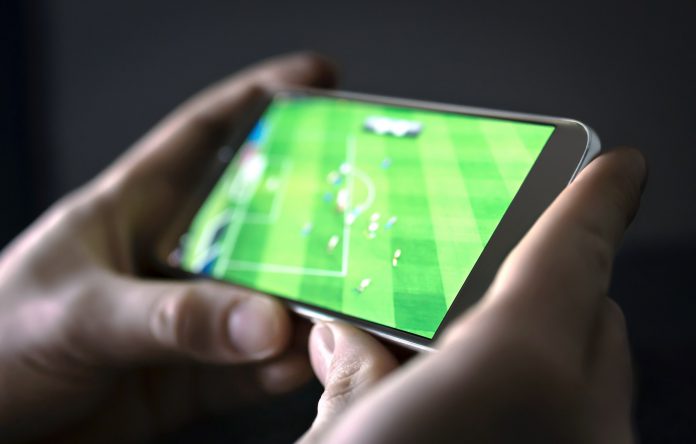 The broadcasting rights agreement between the Football Association (FA) and sports betting operators is set to be reviewed following the publishing of a report by the Daily Mail. 
The report in question found that 23 out of the 32 FA Cup third-round ties that took place last weekend were being broadcast live on both the bet365 website and app and were accessible to users on the conditions that customers staked a bet or signed up for a new account with a £5 deposit. 
As a result, The FA says that it plans to review the media sales process for the 2024-25 season onwards, when its deal with IMG expires. 
An FA spokesperson released a statement which read: "We will review this element of the media rights sales process ahead of tendering rights to the new cycle from the 2024/25 season onwards. Leagues and clubs continue to govern their own relationships with gambling companies.
"The FA agreed a media rights deal with IMG in early 2017, part of which permits them to sell the right to show live footage or clips of FA Cup matches to bookmakers. Bet365 acquired these rights from IMG to use from the start of the 2018/19 season.
"This deal was agreed before we made a clear decision on The FA's relationship with gambling companies in June 2017 when we ended our partnership with Ladbrokes."
Back in July 2017, the FA confirmed that it would cut all ties with betting firms after ending its commercial deal with Ladbrokes, with this being said, English football's governing body has since confirmed that it is unable to terminate the agreement which permits coverage on the bet365 site due to the long-term nature of the a previous deal signed with IMG.
Despite this, Shirley Cramer CBE, Chief Executive of RSPH, has called for urgent action from the FA: "This is a rotten deal from start to finish, and it is extremely disappointing that the FA has been such a willing participant in the gamblification of football. 
"Football has played an historic role in unifying our society, yet problem gambling and gambling disorder can tear families and communities apart, and has led to the loss of far too many lives already.
"Awareness-raising campaigns such as the 60-second delay to the FA Cup kick-offs last weekend are important and always welcome – but the twin crises of mental health and young people's gambling we are facing today demand more than symbolism from the FA. 
"If they are to be taken seriously on these issues, the FA must first get its own house in order. The reality is that lives are at risk now and waiting until 2024 is not good enough – urgent action is needed to prevent further harm and the FA must work to scrap this harmful deal without delay."
As well as bet365's coverage, two FA Cup third-round games were made available on the BBC, including Liverpool's 1-0 Merseyside Derby win over Everton, as well as on BT Sports, which retained its status as the main broadcaster for the tournament having shown an additional four games.