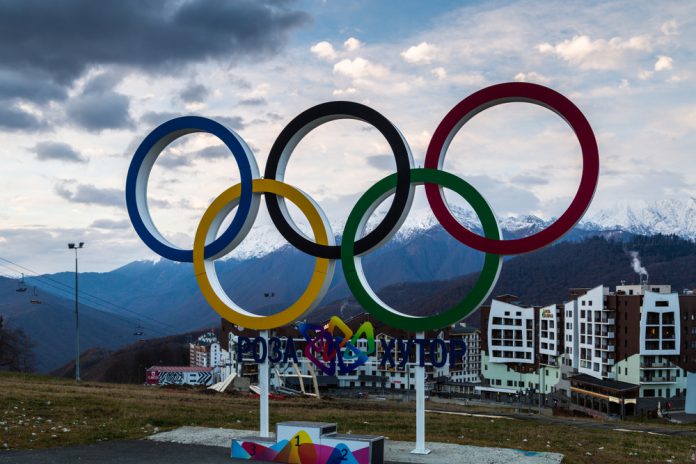 Chinese technology giant Alibaba has announced that it aims to use its technological strength to change the way television broadcasters, fans and organisers experience the Olympic Games.
The company, whose million dollar 12-year Olympic sponsorship began in 2017, will see broadcasters take advantage of its cloud based system at this year's Tokyo Olympics with organisers set to reap more rewards from Alibaba's experience and expertise in the 2024 Paris Games and 2028 LA Games.
Alibaba's marketing chief Chris Tung, stated: "We are not just putting the rings together with our logo. We also want to leverage our technology to help transform and upgrade games. That's always what we have in mind as a sponsor."
"We expect that Paris and L.A. will be a complete explosion of what has been tested and what has been discussed in previous games."
Alibaba's work is also set to provide improvements for attending fans who will notice major changes at the 2022 Winter Games in Beijing as ticketing and trading operations become increasingly digitised.
The two-week Winter Youth Olympic Games, which sees Beijing become the first city to host both the summer and winter games, will test Alibaba's work with its subsidiary, the IOC Olympic Television Service, to create a better service for Tokyo-based national networks that look set to be faster, more efficient and generate increased social media content through the use of Alibaba's cloud servers. 
Tung, who predicted that souvenir lines will be replaced by immediate delivery to hotels through the use of Alibaba's online platforms, added: "Fans and athletes will experience completely different Olympics with a lot of cloud technology support." 
As well as this, Alibaba, who has previously worked alongside both the International Olympic Committee and FIFA, is also moving to improve sporting events beyond the funding process, with Tung putting a focus on the 'absolute necessity' of cybersecurity following the hacking of Olympic sports and anti-doping organizations.
Moreover, following FIFA's October decision that will see China host the revamped version of the Club World Cup in 2021, Alibaba, who is the sponsor of the annual club tournament, will now benefit from an additional event which allows for the testing of hosting ideas seven months before the Winter Olympics.
Tung concluded: "We are excited about the opportunity. It is very strategic for us to increase [football's] range and influence as a sponsor."