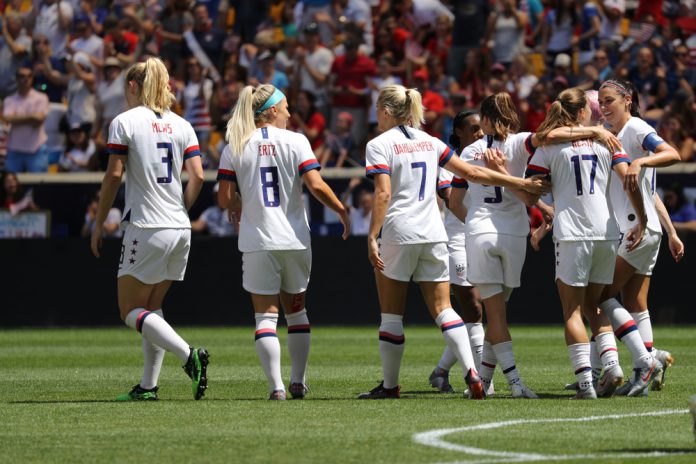 Fox Sports has agreed an exclusive multi-year U.S. English-language rights deal with Concacaf.
The agreement provides the firm with exclusive U.S. rights for the 2021 and 2023 Gold Cup, Scotiabank Concacaf Champions League and the Men's and Women's Olympic Qualifiers.
In the company's press release FOX Sports' President, Mark Silverman, stated: "FOX Sports is excited to further its commitment to the sport of soccer through this new agreement with Concacaf.
"The U.S. Women's National Team captivated a country with its World Cup victory last summer, and we're honored to showcase this inspirational team once again as they begin their Olympic journey this week. Furthermore, we look forward to offering more men's soccer, including the next two editions of the Gold Cup and the U.S. Men's National Team Olympic Qualifiers."
Representative at FOX sports will be elated to have secured two more exclusive Gold Cup deals as 2019's tournament was Fox Sport One's most-watched non-World Cup telecast ever. 
Yesterday's announcement also comes just in time for the Concacaf Women's Olympic Qualifiers, which starts later today. The Concacaf Men's Olympic Qualifiers starts this March as both U.S. National Team's will hope to qualify for Tokyo 2020.
Concacaf's President, Victor Montagliani added :"FOX Sports is an excellent partner for Concacaf and we are extremely pleased they have invested in our rights across so many competitions, beginning with what should be an exciting Women's Olympic Qualifiers.
"They have an outstanding track record of delivering high-quality football coverage that reaches big audiences making this great news for fans, international teams across the region and clubs competing in our Champions League."
The announcement concluded with the news that the next three editions of the Scotiabank Concacaf Champions League will also be exclusively aired on FOX.
Insider Insight: FOX's decision to renew and expand its partnership with Concacaf can only be seen as a smart move as football continues to grow in terms of viewership. 
Securing the Gold Cup and Olympic Qualifiers continues to bring more eyes on FOX Sports. Plus, its previous relationship with Concacaf will have certainly played a part in deciding which US broadcaster airs such crucial matches.