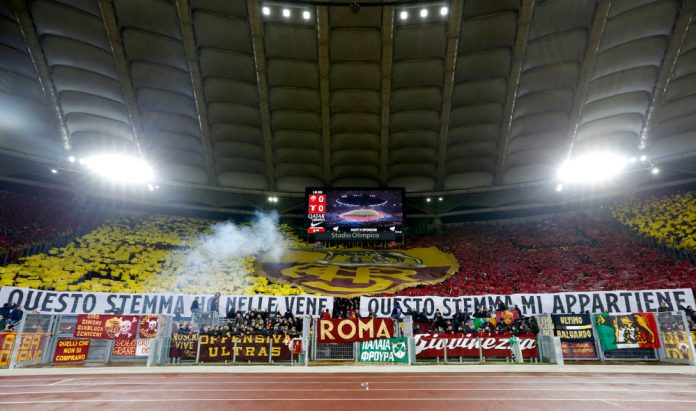 AS Roma has deepened its expansion into blockchain uniting with the digital trading card app Sorare.
The application allows users to buy, sell or trade digital cards with values depending on the players real-life performances. Roma joins over 30 football clubs including Schalke, West Ham and fellow italian side Napoli.
Nicolas Julia, Sorare's Co-founder and CEO emphasised: "We are very proud to have signed this agreement with such an Italian heavyweight, and we thank them for their trust in Sorare. We see this as a new, key step in our vision to work with the best football clubs from around the world."
Sorare is invested by blockchain software company ConsenSys and allows players to sell cards as cryptocurrencies. Whilst also auctioning special cards such as 'player of the week'.
A line-up consists of five cards where users can win weekly prizes in tournaments. Every player will be issued with one 'unique' card, 10 'super rare cards, 100 'rare' cards as well as unlimited free common cards. As expected, the rarity of the card plays into how well your side performs, alongside how effective your chosen play has been in the week. 
Last year, video game publisher Ubisoft accepted Sorare into the Entrepreneur Lab accelerator programme. The initiative, now in its fourth season, provides support for a multitude of companies as they engage in a six month programme aimed at propelling growth.
As part of the deal Sorare starts its pre-sale for Roma rare collectables which will soon be available on the blockchain card gaming market. 
On the pitch, the Italian side sits 4th in the Serie A, 12 points off league leaders Juventus.
Insider Insight: Roma's decision to work with Sorare offers more exposure to both brands. Sorare garners media attention for securing yet another big european side, whereas Roma's inclusion helps push a 'forward thinking' brand identity that a lot of football clubs strive for.