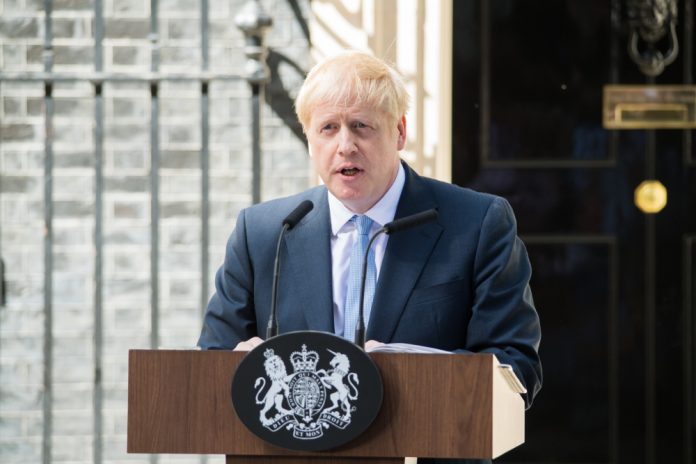 Boris Johnson will be delivered a letter by problem gambling campaigning groups Gambling With Lives and The Big Step, declaring that betting sponsorships in football should end.

The letter will conclude The Big Step's promotional campaign journey from Reading to Downing Street, walking past five London clubs with gambling shirt sponsors in the process.
The letter said: "We believe there would be considerable support for a ban from fans. A recent survey by the Football Supporters' Association found that only 13% of fans would be happy for their club to be sponsored by a gambling company.
"We are deeply concerned that impressionable young fans are being desensitised to the severe risks of addiction through gambling normalisation in football."
The letter contradicts last year's EFL survey which suggests that 71% of fans in the English Football League were comfortable with gambling sponsorships.

Both groups are campaigning for a complete ban of gambling logos on football kits, in-stadia advertising and pitchside perimeters as the organisations claim that football's relationship with betting is at 'saturation point'.
Michael Dugher, Chief Executive of the new standards body, Betting and Gaming Council, stated: "We take our responsibility to protect young people and those at risk of harm incredibly seriously.
"As part of our safer gambling commitments, our members have already introduced a 'whistle to whistle' ban on advertising during sport; substantially increased funding for research, education and treatment; implemented new ID and age-verification checks; ended any suggestion of exclusive rights to screen FA Cup games and will ban betting with credit cards.We are determined to drive big changes across the betting and gaming industry.
"Millions of people regularly enjoy a flutter and do so safely and we will ensure that our standards are the highest in the world."
The news of the letter, which continues the media frenzy that is revolving around betting sponsorships in football, builds on the recent news that saw SportPesa's Everton partnership terminated two years early and William Hill''s decision to not renew its Scottish FA agreement