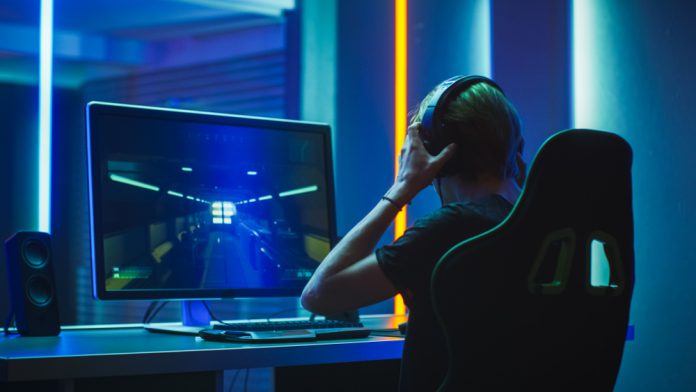 From sponsorships to industry-wide announcements, Insider Sport has you covered when it comes to the world of esports. 
This edition takes a look at the growing esports grassroots scene, Marvel's partnership with Chiefs Esports, and Hamburger SV's esports division gaining a welcome sponsorship boost .

Marvel partners with Chiefs Esports Club
Chiefs Esports Club, one of Australia's biggest organisations, has announced a two-year partnership with Marvel.

The sponsorship sees Marvel integrate activations throughout Australia with Chiefs Esports Club being appointed as hosts during the promotions.
Nick Bobir, CEO of Chiefs Esports Club, stated: "This is a historic partnership for video games and esports in our region that will redefine what can be achieved in the market and make a significant impact on video game and esports events moving forward.
"At The Chiefs we are all about developing the next generation of gamers and fans of esports through creating these unique experiences. We will continue to raise the bar for esports in our region."
The organisation will present co-branded Marvel merchandise which will combine Chiefs Esports Club's branding and some of the comic book company's iconic characters.
The collaboration officially debuted at the QV Gaming Dome in Melbourne on Monday.
British Esports partners with NASEF to further grassroots development

Furthering Britain's continued stance on esport education, the British Esports Association has announced a partnership with the North America Scholastic Esports Federation (NASEF).

The new venture sees both organisations collaborate on new programs, running exchange programs across both countries and delivering joint competitions, all with the aim to develop new education approaches for grassroot esports.

Andy Payne OBE, Chair of the Advisory Board at British Esports Association commented: "We are delighted to partner with NASEF and work on shared learnings around esports in education. Some positive first steps have been taken in this space over the past few years, and by teaming up with another respected organisation we can combine forces, develop new programs faster and work stronger together."
Gerald Solomon, NASEF's founder, added: "NASEF is excited to be partnering with British Esports to make a difference in the lives of children and young adults through a scholastic and academic approach to esports. "It is rare when two entities have the same set of values and moral compass. NASEF and British Esports are two such organisations. Working together, we can accomplish so much more for children around the world."
University of California gets upgraded with MSI and Razer deal

University of California's esports program, UCLA Esports, has announced a multi-year partnership with gaming brands Razer and MSI.

As per the partnership, UCLA's Esports Training Center will be equipped with MSI computers and monitors, providing the university with state of the art esports equipment for upcoming competitive gamers in California.
Brian Smith, Associate Director of UCLA Recreation, stated: "We are extremely excited to begin this partnership with Razer. Razer's products are internationally known and respected. 
"This agreement will allow us to be successful in breaking down barriers while on our way to establishing ourselves at the top of collegiate esports."
UCLA Esports will also be supplied with headsets, mice, keyboards, and surfaces for training and competitive tournaments by Razer over the next three years.
David Tse, Global Esports Director at Razer, concluded: "Team Razer is excited to be working with UCLA, a world class university, as they expand their program and train the next generation of esports athletes."
As part of the university's esports program, UCLA Esports currently hosts teams and players in League of Legends, Overwatch, Dota 2, Hearthstone, Rocket League, and Super Smash Bros, among others.
HSV eSports announces Smiley's Pizza sponsorship

German football club Hamburger SV has revealed its current sponsorship with Smiley's Pizza will cover its esports division, HSV eSports.
The expanded partnership includes the German pizza chain's logo to be present on all HSV eSports shirts.

Marleen Groß, Head of Brand & Marketing at HSV Fußball, emphasised: "Smiley's has been partnering with HSV since the 2008/09 season. As part of the new eSports commitment, we want to create beautiful stories for our young eSports community around virtual football. Of course, our eSports fans are also happy about delicious pizza, which will be available in the eSports room from now on."
The deal also includes Smiley's and HSV eSports collaborating on a variety of projects over the coming months as both brands look to reach out to a wider audience.
Andrea Schemion, Managing Director of Smiley's Pizza, concluded: "We are now able to reach most of our Smiley's fans via the digital channels. It makes sense to expand our long-term HSV partnership into the eSports area – from the stadium to the virtual world, so to speak."