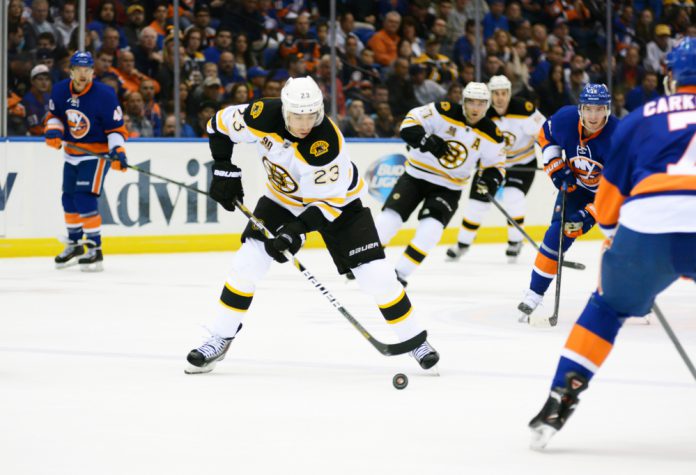 Regular season National Hockey League (NHL) games are set to be streamed via FanDuel Sportsbook, following the announcement of a streaming partnership between NHL and the gambling and fantasy sports company.
The historic partnership will now see FanDuel Sportsbook, the company's online sports betting platform, offer live-streaming of up to two regular-season NHL games within its mobile wagering app for the first time in the league's 103 year history. 
Bill Daly, NHL deputy commissioner, told ESPN: "Once we made the jump to allowing our brand to be associated with sports betting companies, this was not a far leap. We're supplying footage, we're supplying feeds of our games."
The streams are now set to be offered daily in states where online sports betting is legal for the remainder of the season, with the out-of-market games available only to 'customers who have a funded sportsbook account or placed a wager on the event."
FanDuel Sportsbook is currently available in Pennsylvania, New Jersey, Indiana, and West Virginia, however, due to local and national broadcast blackout restrictions, the most popular teams in those regions will not be appearing as part of the new streaming deal.
Niall Connell, general manager and senior vice president at FanDuel, added:  "As we continue to innovate and expand nationwide, the ability to further enhance the live game and live betting experience is increasingly important to our customers. 
"Our goal is to become a one-stop shop for all sports and betting content, and live-streaming professional sports like hockey is one of the many ways we are reaching that goal."
The deal was made in conjunction with IMG Arena which recently announced secural of the rights to provide sports betting operators live streams of select out-of-market games NHL matches. 
Moreover, the streaming partnership also expands the NHL's presence in the US sports betting landscape and builds on the league's other sports betting partnerships with operators such as William Hill and MGM Resorts International.