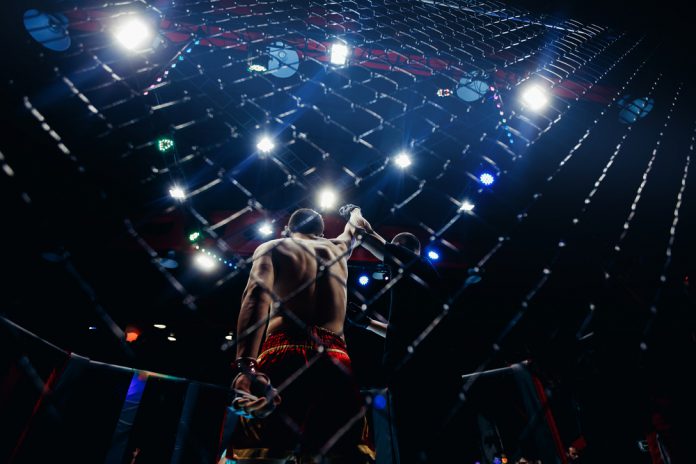 The Ultimate Fighting Championship (UFC) has announced that it will suspend its 28 March and 11 April shows, coinciding with a host of other major sporting organisation's COVID-19 precautions.

UFC had initially wanted to go ahead with the shows behind closed doors, similarly to its Fight Night 170 event in Brazil. However, following recent government guidelines and the continued spread of the virus, president Dana White has revealed that the two events will be postponed.

Speaking to ESPN, White stated: "Obviously, the president just spoke to the country. It started at 50 people in a room, which made (Brasilia) difficult, but we complied, we took all fans out and made sure there were as few production people in the room as possible, we pulled it off last Saturday.
"Now, they're saying there should be no more than 10 people, and that's impossible. We can't do it. We've complied with everything the government and doctors have said to do, we have no choice but to postpone these fights."

White had previously been reluctant to postpone any of UFC's events having previously hit out at other sporting organisations regarding federation's quickness to suspend matches. Both the UFC events had previously moved dates given Ohio and Oregon's public gathering sanctions. 
The events' back up destination at the Apex arena in Las Vegas was unable to be used due to the state suspending any combat sports competition in the state until March 25. Other alternatives such as London's O2 also proved to be unachievable.

White did stress that he is committed to staging the company's scheduled UFC 249 show in Brooklyn, New York on 18 April. The event, which features Khabib Nurmagomedov Vs Tony Ferguson, is set to be the promotions biggest PPV this season and so suspending the show will cause significant financial repercussions for the company.

White added: "Tony Ferguson v Khabib Nurmagomedov is still on. That will happen.
"We're going to follow these guidelines, not have more than 10 people in a room. We're hoping this all clears up by April, and this fight is going to happen. Whatever it takes, probably not in the United States, but this fight is going to happen."