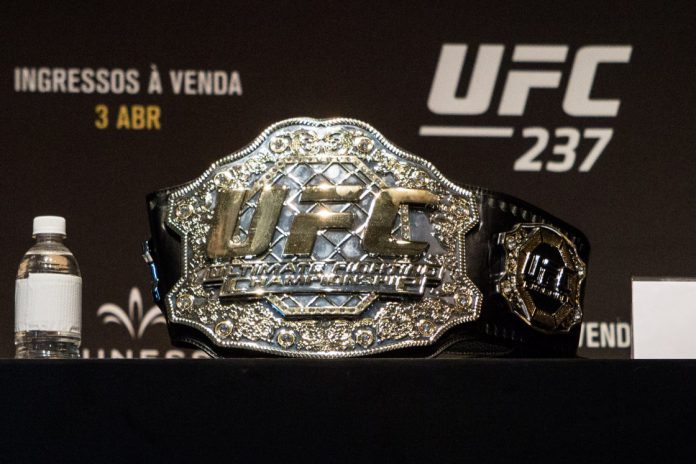 UFC president Dana White has told TMZ that 'as of April 18 the UFC is back up and running' revealing that he is close to securing a private island to host MMA events.
The island will be strictly for fighters and UFC staff with medical tests being done 'before, during and after' fights to ensure that everybody remains healthy and is not at risk of COVID-19.
White stated: "I am a day or two away from securing a private island. We are getting the infrastructure put in now so I'm going to start doing the international fights too. I won't be able to get international fighters all the way to the US so I have a private Island and I'm gonna fly them all out to the private island and start doing international fights from over there.

"As of April 18 the UFC is back up and running."
The date White alludes to is UFC 249 which is being filmed in a secret location as different states in America go into lockdown, with most restricting any sporting event. The card, mainevented by Tony Ferguson vs Justin Gaethje, has been described by White as his toughest challenge to date but insists that it will go ahead as planned.
He added: "Well we've been working on this since the world fell apart and everyday when we would work on something we'd wake up the next day and the world would change. So this has definitely been the hardest thing that I've ever had to do, ever.
"I've locked this venue for two months, I've had this venue for two months, I'm setting up shop here. We are going to be pumping out fights every week. 
"The location of UFC 249 is ESPN."
UFC 249 will be broadcasted from an undisclosed location on ESPN and ESPN on April 18, 2020.

Insider Insight: With other sporting competitions looking unlikely to be rescheduled anytime soon, UFC finds itself in a similar situation to WWE, which continues to record shows albeit in an empty arena. With a lack of sporting competitors UFC's bold plans to resume its scheduling could prove to be a lucrative risk.