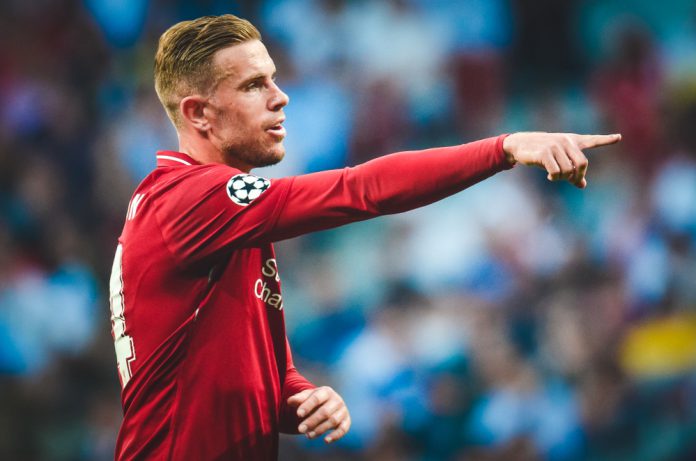 Premier League players have united to create a new initiative in which the athletes will create a fund where all the proceeds go to NHS Charities Together in order to combat the COVID-19 crisis.
The scheme labeled #PlayersTogether was announced by various footballers including the likes of Jordan Henderson and Harry Maguire over social media through a joint statement. It stated that the money would be used for 'helping those fighting for us on the NHS frontline as well as other key areas of need.' 
The statement read: "This is a critical time for our country and for our NHS, and we are determined to help in any way we can.
"We can confirm that after extensive conversations between a huge number of players from all Premier League clubs, we have created our own collective player initiative, #PlayersTogether, and have partnered with NHS Charities Together (NHSCT) in order to assist them in generating and distributing funds quickly and efficiently to where they are needed most."
The announcement comes after the Premier League asked its players to take a 30 per cent wage cut in order to financially support its clubs. However, it seems as though the footballers have taken a different route with the athletes opting to use their money to help combat the coronavirus head-on.
"#PlayersTogether is about we, as players, collaborating together to create a voluntary initiative, separate to any other club and league conversations, that can help get much-needed funds to those that need it right now. To try and help, along with so many others in the country, make a real difference," continued the letter.
"Our prayers and thoughts go out to everybody affected by this crisis. By sticking together, we will get through this."
NHS Charities Together is a national umbrella organisation which features over 150 registered charities working closely with the Charity Commission, Department of Health and Social Care, and NHS England in order to tackle the virus through development, offering support and providing much-needed care.
Ellie Orton, Chief Executive, NHS Charities Together added: "This is a fantastic initiative from the Premier League players that will raise vital funds for our appeal but will also inspire many others to give donations as well. It will make a huge difference to us to have the players on board and sends an amazing message to support the NHS staff and volunteers working so tirelessly to save lives and keep our friends and families safe and well.

"I can't wait to get working with the players to look at where their support can make the biggest difference, so thank you to them for coming together like this, we are really excited by the possibilities it creates for the appeal."
Insider Insight: As Orton alluded to, by engaging with high profile athletes and showing that they are also supporting a good cause, it should entice others to join in and contribute to the organisation.
With every passing day new initiatives are seemingly built around the world in order to combat the virus, from F1's ProjectPit Lane, to NHL's free online education offering, all of these schemes are put in place in order to alleviate the pressure put on the world during this climatic time.