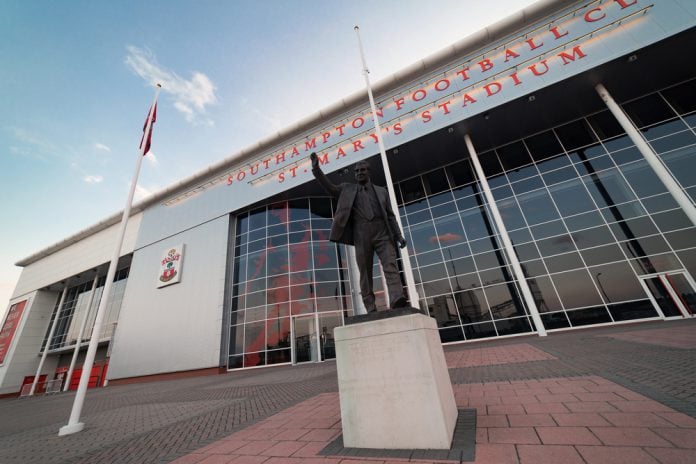 Southampton has become the first Premier League side to announce its players would defer part of their salaries in order to support the team's non-playing staff.
Along with its players, Southampton's board of directors, coaching staff and the club's manager Ralph Hasenhüttl will also take part in the scheme aimed to 'help protect the future of the club, the staff that work within it and the community we serve.
A Southampton spokesperson stated: "Southampton Football Club has agreed to put in place the following measures as part of its ongoing response to the coronavirus pandemic.
"The board of directors, the first-team manager, his coaching staff and the first-team squad have agreed to defer part of their salaries for the months of April, May and June.
"In these unprecedented times we are dealing with many challenges to our business model and day-to-day operations. The situation is ever-evolving and we will continue to monitor and assess the impact to the club over the coming weeks before deciding any further action necessary."
The club also announced that it will not use the government's job retention scheme during April, May and June with the club's owners, Mr. Gao and Katharina Liebherr, ensuring that 'all staff not deferring part of their salaries will continue to receive 100% of their pay'.
"Everyone at the club remains fully committed to the community we value so highly in Southampton. We will continue to offer our full support to the city of Southampton through the work of the Saints Foundation and provide any further assistance we can," the spokesperson continued.
"We ask everyone connected to the club and the city of Southampton to listen and adhere to the government's advice."
The Premier League club follows in the footsteps of Bundesliga side Schalke which last month announced that its players would take a wage reduction in order to support its team's finances.

With no scheduled football, sides have adapted to the current landscape in order to reduce costs which has included some sides placing its staff on furlough while other senior members of Premier League clubs have taken wage cuts.