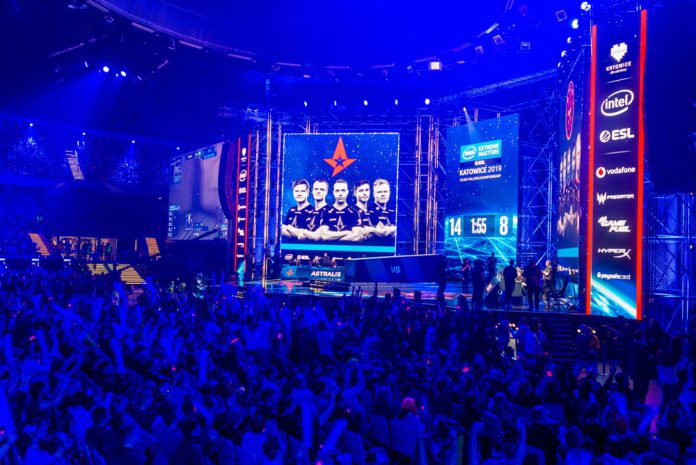 From sponsorships to industry-wide announcements, Insider Sport has you covered when it comes to the world of esports.
This week's edition takes a look at esports' expected revenue decline, the European Masters garnering two new partners, Nevada expanding its esports betting markets and Diabiolus' new Kappa deal.
Esports expected revenues take a hit due to COVID crisis
Newzoo has adjusted its Global Esports Market Report due to the impact of COVID-19 with the sector expected to generate revenues of $1.06 billion in 2020, $40 million less than the previously announced $1.1 billion figure.
Whilst esports has remained relatively stable during the coronavirus outbreak, partly due to its flexibility to be played competitively online, a variety of events still had to be postponed and cancelled resulting in generated losses.
Newzoo has also concluded that sponsorship and media rights have also been affected due to the virus halting certain competitions. Moreover, merchandise and ticketing sales will take a hit due to global lockdown procedures preventing social gatherings.
Newzoo's head of esports, Remer Rietkerk, commented: "Looking at the specific impact of COVID-19, we revised our 2020 forecast for merchandise and tickets downward from $121.7 million to $106.5 million. We also downwardly revised media rights and sponsorship forecasts for this year—from $185.4 million to $176.2 million and $636.9 million to $614.9 million, respectively."
The esports sector is still expected to generate impressive revenue figures in 2020 despite the COVID-19 crisis, whilst the esports analytics company also increased its 2023 forecast to $1.6 billion, rising from its original $1.56 billion figure.
European Masters secures AMD and AFFLELOU deals

The European Masters, one of League of Legends' biggest second-tier tournaments, has penned deals with eyewear and hearing aid franchise AFFLELOU Group and AMD for its spring season, which officially commences today.
As part of the deal, AFFLELOU Group has become the competition's optical products and hearing aids partner, whilst AMD will be the European Masters' graphic card and CPU partner.
Didier Pascual, President of AFFLELOU Group, stated: "We are very proud to partner with European Masters, the championship which reveals the future esport talents. Thanks to this partnership, Afflelou meets values such as innovation and performance. This is our second partnership on esport, which demonstrates we are confident for its future. Moreover, as health vision experts, we'd like to insist on prevention for players but also for the fan community."
Whilst AMD has been a principal partner for a multitude of esport titles over the years, AFFLELOU Group is relatively new to sponsoring the sector with its first partnership blossoming at the end of 2019 with LEC side Team Vitality. 
Alban Dechelotte, Head of Partnership & Business Development EMEA at Riot Games added: "We are delighted of AFFLELOU's confidence and of its communication for the young, innovated and European fans. We are just at the beginning of partnerships between esports and non-endemic brands, and we are proud to welcome AFFLELOU as pioneer partner of the European Masters."
Nevada expands betting markets to include CS:GO's Rio Major
The Nevada Gaming Control Board has extended its esports markets for state-licensed bookmakers after it approved Counter-Strike: Global Offensive's (CS:GO) Rio Major  eligibility for betting.
Operators with Nevada licenses are permitted to post and accept bets on head to head wagers, match winner and overall winner during the competition. 
The Nevada Gaming Control Board has issued that in-play betting options will not be permitted during the Rio Major. Moreover, all wagers must cease prior to the start of each match, whilst odds will be created at the discretion of the sportsbook. 
The American state has exempted a variety of esport competitions over the last several weeks allowing sportsbooks to flood its markets with esports content. This has been particularly beneficial given COVID-19 has contributed to the postponement of a multitude of live-sports events.
Including CS:GO events such as the ESL Pro League and ESL Meisterschaft, the Nevada regulators have also allowed wagers to be held on the Call of Duty League and a variety of League of Legends, Dota 2, iRacing and Overwatch competitions, including the European Masters.
Diabolus seals Kappa partnership
Italian sportswear brand Kappa has been revealed as the official teamwear partner for UK esports organisation Diabolus.
Over the last few months Kappa has partnered with esports organisations such as RNG and Vexed Gaming, providing the firms with kits to use whilst its professional gamers compete. 
The partnership will see Diabolus players be provided with official kit and training wear, whilst the British organisation will also collaborate with Kappa on both casual and leisurewear.
Dave Bandell, Kappa UK's Team Sports Manager stated: "We at Kappa are delighted to enter into the really exciting arena of esports. As soon as we met Diabolus we knew they were just the team that we at Kappa would love to partner with to enhance our growing reputation in the esports market place. We look forward to growing with Diabolus in this exciting sector of UK and global esports."
Nick Uttley, COO of Diabolus, added: "Bringing Kappa onboard as our official teamwear partner is a statement of how far we have come as a brand. As we begin to move into international competition it makes sense to partner with an amazing international brand such as Kappa. If we want to be the best, we should also look the best."