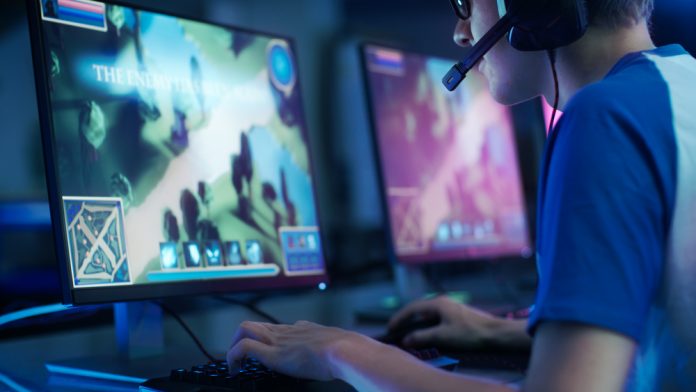 From sponsorships to industry-wide announcements, Insider Sport has you covered when it comes to the world of esports.
This week's edition takes a look at Hitmarker and NUEL enhancing the esports pathway, ENCE's extension with Telia and Getty Images' new partnership with the W Series Esports League.
Hitmarker boosts university pathway with The NUEL partnership
Hitmarker, an esports specific job-platform has partnered with The NUEL to help university students break into the industry.
As part of the deal, The NUEL will use Hitmarker's data and expertise in the recruitment sector in order to boost its students' efforts into esports. Moreover, Hitmarker will gain access to a "new and ever-increasing pipeline of potential hires" for the jobs on its platform, increasing its catalogue of job alerts.
Richard Huggan, Managing Director of Hitmarker, stated: "When The NUEL approached us about working together for the benefit of university students here in the UK, we jumped at the opportunity.
"We're committed to doing as much as we possibly can to advance the cause of esports globally, but it's fantastic to be able to give something back a little bit closer to home. We hope hundreds of students will benefit from this partnership in the months and years ahead, and we look forward to working with all of them to help them reach their goals."
The companies will collaborate on career-focused content and events during the partnership whilst The NUEL will have a live-feed of esport vacancies, via Hitmarker, on its website.
Josh Williams, Founder of The NUEL, added: "Helping to develop pathways into the esports industry is a critical part of what The NUEL does, so we're incredibly excited to be working more closely with Hitmarker. By connecting the support and expertise of the Hitmarker team with the university esports community, we hope to help even more students with their professional development."
ENCE extends long-term partnership with Telia
ENCE has extended its partnership with Telia, which initially started in 2017, meaning that both companies will continue to collaborate with each other until 2022.
The Finnish organisation, which currently fields rosters in Counter-Strike: Global Offensive, PlayerUnknown's Battlegrounds, StarCraft II, and League of Legends, will continue to partner with Telia along with its other sponsors including Red Bull, Logitech G and ASUS among others.
Mika Kuusisto, CEO of ENCE, commented: "Telia is one of the most long standing partners of ENCE, who have had a significant role in molding a Finnish success story towards global heights, but also bringing gaming culture in Finland forward in huge leaps. Signing a two-year continuation is a great milestone, which helps grow ENCE today and tomorrow in an always evolving esports industry."
Niklas Segercrantz, Commercial Manager for Esports at Telia, said: "We at Telia have wanted to be a part of building the Finnish competitive gaming culture from the very beginning and to enable Finland's best in "Rise to the top" spirit. It has been our pleasure to follow ENCE's rise ever since the beginning of our partnership. Continuing together felt natural, we feel that together we can bring gaming to an even wider audience."
Dignitas adds ExpressVPN to partner portfolio
US organisation Dignitas has strengthened its partnership portfolio following an agreement with ExpressVPN.
As part of the deal, ExpressVPN will provide internet security services to its players securing their internet connection to ensure that DDoS attacks do not occur during competitive matches and whilst streaming. 
James Baker, General Manager of Dignitas, stated: "In an age where all of our competitions are played entirely online, there has never been a more important time for online security and stability. We're proud to partner with ExpressVPN to safeguard our team from unwanted outages and ping spikes while ensuring each competitor's connection uses the maximum bandwidth available."
Additionally, the companies will collaborate on a range of branded YouTube content to increase knowledge about the VPN service and its benefits.
Harold Li, Vice President at ExpressVPN, added: "Whether you're competing in esports, streaming shows, working from home, or simply just browsing online, online privacy and security are more critical now than ever. We're delighted to be able to work with Dignitas to ensure more people are aware of how they can protect themselves online and stay connected safely and reliably."
Getty Images becomes official photographic partner of W Series Esports League
Getty Images has partnered with the W Series Esports League to become the official photographic partner of the all-female simulation racing competition.
During the W Series championship, which has been postponed until 2021 due to the global health pandemic, Getty Image will capture in-game images from the remaining races in the league which can then be used by the firm's customers.
Ken Mainardis, Global Head of Content at Getty Images, emphasised: "Ever since Getty Images was founded 25 years ago, our specialist operations team and industry-leading photographic talent have been at the forefront of creating innovative sports photography. This partnership furthers the W Series aim in elevating female esports to a global audience and demonstrates how Getty Images leads the way in delivering cutting-edge content to our customers around the world."
This marks Getty Images second in-game esports photography deal that the company has signed this year alone, having previously agreed a partnership with the FIA-sanctioned Gran Turismo championships.
Catherine Bond Muir, CEO of W Series, continued: "We at W Series are delighted to partner with Getty Images, whose expertise is unmatched across all sorts of photography and whose brand values in respect of diversity and inclusion are a great fit with those of W Series.
"But although the W Series Esports League provides great on-screen entertainment for fans and poses a stern sporting test for our drivers, there is a bigger purpose to it also: we hope that women and girls who perhaps have not engaged with esports or in particular sim racing, either as viewers or players, will be inspired by the exploits of our 20 female racers to embrace it in greater numbers than they have hitherto."