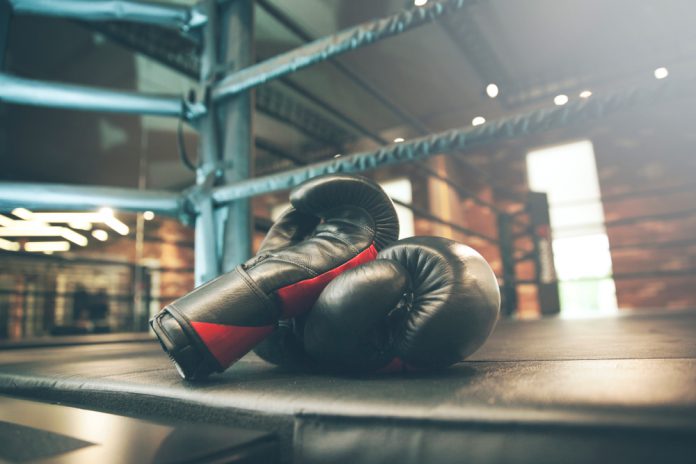 The British Boxing Board of Control (BBBofC) has issued a five-page document to UK promoters, outlining several meticulous rules ahead of a potential July resumption.
Some of the restrictions include boxers wearing protective masks during ring walks and the prohibition of spitting into buckets between rounds. The guidelines have been deceived as 'not final' by the BBBofC, however they do inline with the government's guidelines.
At the beginning all fights will be behind closed doors with boxers, referees and trainers being transported to the venue with protective masks. Moreover according to the Board July contest will initially see events containing no more than five fights per card with no 'championship contents'. 
This could put into doubt 4 July's Dillian Whyte v Alexander Povetkin interim world title contest however there is a possibility that some restrictions may be relaxed or scrapped after the BBBofC consults with promoters.
Other proposed rules the document reportedly includes is:
Referees and teams in the corner must keep protective masks on during the contest.
The prohibition of ring announcers, ring girls or TV cameras inside the ring.
All proposed venues must be reviewed by the BBBofC and "cleaned to a medical standard".
Everyone attending the event must be tested for Covid-19
Only "essential" officials, promoters and broadcasters can attend
Anybody considered as 'high-risk' will not be able to attend the event. 
All boxers, trainers and referees must be tested for the virus two days (48 hours) before fight night . Moreover, after testing they must self-isolate at a hotel until their test result is provided.
The governing body has insisted that it will not put pressure on the National Health Service (NHS) by resuming boxing too soon as the sport requires ambulances and medical personnel during its events. 
While the plan is to resume boxing in July, there is always a possibility of delays occurring if the current climate doesn't improve.