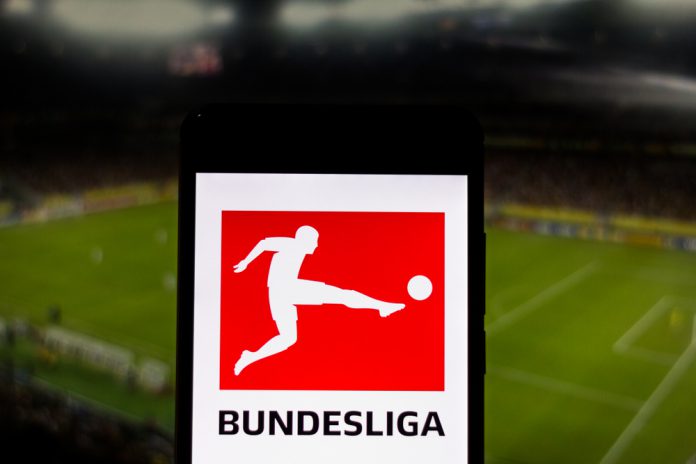 The Bundesliga has strengthened its partnership with Amazon following the announcement that Germany's top division will debut 'Bundesliga Match Facts' powered by AWS, the e-commerce company's subsidiary IT firm. 
The two new statistics to be shown in Bundesliga games will be 'Average Positions', which allows viewers to identify the current momentum on the field and understand tactical changes, and 'Expected Goals' (xGoals). AWS' new services will debut during tonight's Borussia Dortmund vs. Bayern Munich clash which is being broadcasted in over 200 countries.
"AWS is helping the Bundesliga enhance the broadcast viewing experience by delivering deeper insights into the game that didn't previously exist," stated Andy Isherwood, Vice President and Managing Director EMEA, AWS. 
"With AWS, Bundesliga is able to provide real-time statistics to predict future plays and outcomes. These two new statistics are just the beginning of what we'll be able to deliver for football fans as we look forward to unlocking new ways to better educate, engage, and entertain viewers around the world."
Starting today, the Average Positions feature will be available during future broadcasts of Bundesliga matches, whereas xGoals will only be available during highlight matches. 
Bundesliga Match Facts will be generated by gathering data from the live game video feeds that are streamed into AWS for analysis, the data is then provided back to viewers around the world as statistics. These statistics are expected to help audiences better understand things like the strategy involved in decision-making on the pitch and the probability of a goal for each shot.
Andreas Heyden, Executive Vice President of Digital Innovations for the DFL Group concluded: "We at Bundesliga are able to use this advanced technology from AWS, including statistics, analytics and machine learning, to interpret the data and deliver more in-depth insight and better understanding of the split-second decisions made on the pitch.
"The use of Bundesliga Match Facts enables viewers to gain a deeper insight into the key decisions in each match."