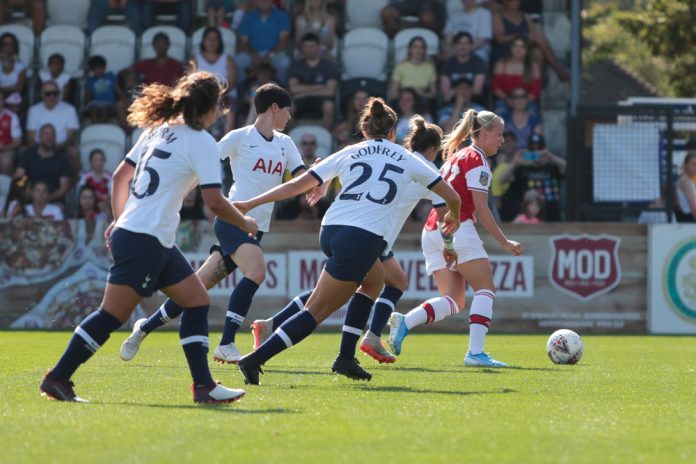 The Women's Super League (WSL) and Women's Championship 2019-20 campaign have officially ended due to the global health pandemic, with the Football Association (FA) outlining that the decision was 'in the best interest of the women's game'.  
According to the FA, the decision was ultimately made after considering a range of factors including the welfare of its clubs and players alongside the financial and operational challenges that the league would have faced if it opted to continue the season. 
An FA spokesperson stated: "Throughout the COVID-19 pandemic, the FA Women's Super League & Women's Championship Board has been in regular consultation with clubs and key stakeholders from across both leagues to identify the most suitable and appropriate way to conclude the 2019-20 season, and to give clubs and players the clarity and support they need at this time.
"Following overwhelming feedback from the clubs, the decision to bring an end to the 2019-20 season was made in the best interest of the women's game. This will also enable clubs, the FA Women's Super League & Women's Championship Board and the FA to plan, prepare and focus on next season when football returns for the 2020-21 campaign.
"Supporting the welfare of the clubs and players will continue to be our primary concern throughout this process, which also involved a robust and thorough examination of the logistical, operational and financial challenges that the game currently faces."
Whilst the WSL and Women's Championship has officially concluded, the sporting outcomes for the 2019-20 season have yet to be determined. These factors include how the final standings will be calculated and also which sides will be represented in the 2020-21 UEFA Women's Champions League. Nevertheless, the FA has revealed that the latter decision will be made based on the 2019-20 WSL campaign.
The women's game follows a similar route to the SPFL and Ligue 1 which both prematurely concluded its campaigns. Meanwhile, other European leagues such as the Bundesliga have resumed behind closed doors and under strict regulations in order to finish the season.

Moreover, the Premier League is still aiming for a June restart, with players and staff being monitored and tested to ensure that player safety is not compromised and that the risk of spreading COVID-19 is mitigated. So far, there have been eight positive cases out of 1,744 tests conducted on Premier League clubs.