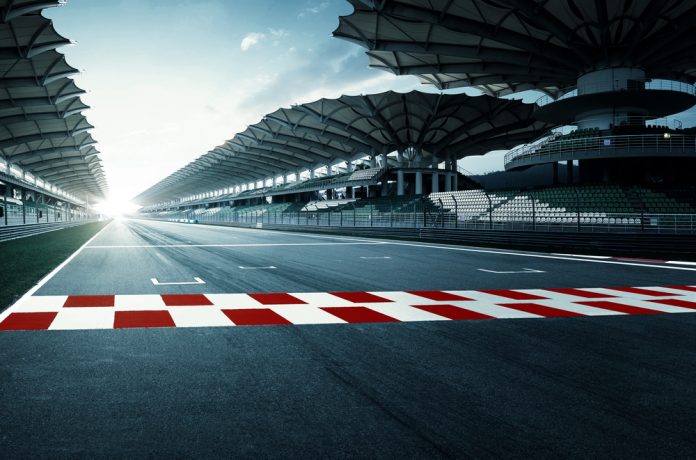 Esports has been a driving force for sports broadcasters and media channels since the global health pandemic halted the majority of live sport. However, one sector that significantly rose to prominence has been sim racing.

Formula 1's Virtual Grand Prix, eNASCAR and The Race: All-Star Series has been heavily featured on some of the sector's biggest broadcasters including BT Sports, FOX and ESPN, with the racing esports scene garnering more attention than ever before. However, sim racing has primarily used real-life drivers, other athletes and personalities in order to increase fan engagement. 
It is a move that has led to many questions over the continuity of the event and what it may look like when live-sport resumes. 

Speaking at the ESI Digital Summit, Darren Cox, the president and CEO of Torque Esports, highlighted his belief that sim racing will continue to flourish as he emphasised that some of the drivers who have competed in these events will continue to be involved.

"I think that we won't see them (drivers) all disappear," said Cox. "I think that the vast majority of them have enjoyed it (sim racing) more than they thought. Secondly, they have gained more from it commercially or certainly from a profile point of view.

"Someone like Jensen Button, who when we started working with him three years ago on World's Fastest Gamer, did a very nice interview but basically said he didn't get all this 'gaming stuff'. He is now leading our championship and you can't get him off the sim."
Julian Tan, Head of Digital Business Initiatives and Esports at Formula 1 added: "What we have seen over the last couple of months is there is definitely an opportunity and that there is a general reception for something like this (sim racing).

"I think the traditional view of how we should be doing esports tournaments will evolve. What has been quite important as what Darren said is how can we use this opportunity now that we have increased exposure and increased attention around sim racing. Through the megastars in the real-life world, to start to elevate the incredible talent we have in sim racing."

Both Tan and Cox were a part of one of ESI Digital Summit's 'Sports meets Esports' panel in which experts in particular sport-centric esports would discuss its progression. Moderated by Ben Rossiter-Turner, the head of esports at Motorsport Games, he asked three-time Women's World Motocross Champion and founder of Init Esports, Stefy Bau, how sim racing can continue to captivate an audience.
She said: "One of the important things is keeping exploring that relationship between the audience and the gamers because that is what the key component is.
"The people that are watching the streams are the Millennial and Gen Z market and statistically speaking they are people that crave instant gratification. So by using instant gratification in a game, you could bring that into the platform like having a conversation with Charles LeClerc or Lando Norris. 
"That is something that would never normally happen but because they are sim racing you, as a normal person, have the chance to talk to a real-racer. Then the same thing can happen once we develop real gamers that are the stars of the sport."

Despite the growth of sim racing's esports sector, the panellists are also aware of its potential downfalls. Due to the fact that sim racing is split between a multitude of titles, it fragments the sector's player base.
Cox explained: "There isn't one title that everybody goes towards, everybody has got their own title for various reasons whether it be a licensed product or other reasons.

"One of the things we did was put World's Fastest Gamer in place which was to find the champion of champions, let's try and bring everybody together, let's find the fastest guy on Forza, Gran Turismo, the best guy on F1 and let's see who the best is.
"Unfortunately like in the real world of motorsport, not many people want to work together, they want to grab their own piece of land and therefore we will remain diverse and unfortunately we will be smaller for it." 
Moreover, due to sim racing's rapid growth, organisers are still trying to figure out how to make the sector sustainable in the long-term, with a structured esports model for sim racing in the long term yet to be cemented.

Tan stated: "I think for me one of the things, that as an industry or as a product, that we need to kind of figure out is how watchable is sim racing. You compare it with a lot of other esports competitions whether that be Fortnite or League of Legends, people tune in to hours and hours of that content because the game is sort of built and structured in a way that you follow a storyline. I think with racing it has a slightly different dynamic from a viewership and consumption perspective."
The panel concluded by discussing the controversy around professionalism of sim racing, particularly with how some real-life drivers have represented themselves. The most recent example being Formula E driver Daniel Abt being fined $10,000 and suspended by Audi after he hired a professional sim racer to compete in his name during a sanctioned esports event.

Bau concluded: "I think with the evolution of racing and esports the teams themselves are going to start making some sort of training for the riders so they will know and understand esports and if you want to play that, that's all good but you also have to also have to act in the same way you would do in real racing. It's all about education."