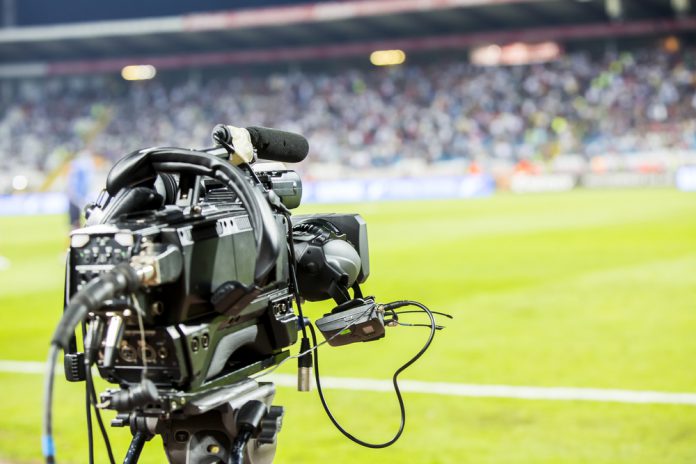 All 92 of the Premier League's remaining fixtures have been distributed to ensure that every match will be available to fans in the UK, with the BBC airing four games, a first since the competition's inception.

The news follows the Premier League's announcement that it plans to resume England's top-tier on 17 June, subject to government approval. BBC's matches will be free-to-air, providing fans who don't usually have access to the Premier League with the chance to watch some action this season. 
"This opportunity creates an historic moment for the BBC and our audiences," director of BBC Sport, Barbara Slater stated.
"At a time when sports fans across the country are in need of a lift, this is very welcome news."
Along with BBC broadcasting rights, Sky Sports, BT Sport and Amazon Prime will distribute the remaining live Premier League fixtures. Due to Sky holding the majority of Premier League rights, the firm has been given 64 games to broadcast across all of its platforms.

Nevertheless, Sky have also announced that 25 of those games will be broadcast 'free-to-air' including Liverpool's Merseyside derby against Everton on the Premier League's first full weekend back. 
Sky CEO and EVP, UK and Europe, Stephen van Rooyen commented: "The return of live sport is a big moment for the country, and we want the nation to join us. Sky has partnered with the Premier League clubs for nearly thirty years, and the strength of our partnership has never been more important. Our commitment to showing 25 matches 'free to air' for the first time in the history of Sky Sports recognises the unique times we are in, and our desire to play our part.
"We have developed some terrific new innovations to give football fans the very best experience of watching live sport, when going to the match with family and friends isn't possible, and we look forward to sharing these with football fans shortly."

BT Sport have also secured a fair chunk of Premier League rights, securing 20 matches of the competition's revised schedule. Moreover, whilst Amazon Prime hasn't officially announced how many games it will live-stream, it is likely that the remaining four fixtures will go to paid subscription service.
The Premier League's new fixture list has yet to be fully announced, however, the 17 June restart will feature Aston Villa vs Sheffield United and Manchester City Vs Arsenal, if the competition's time frame gets the green light.