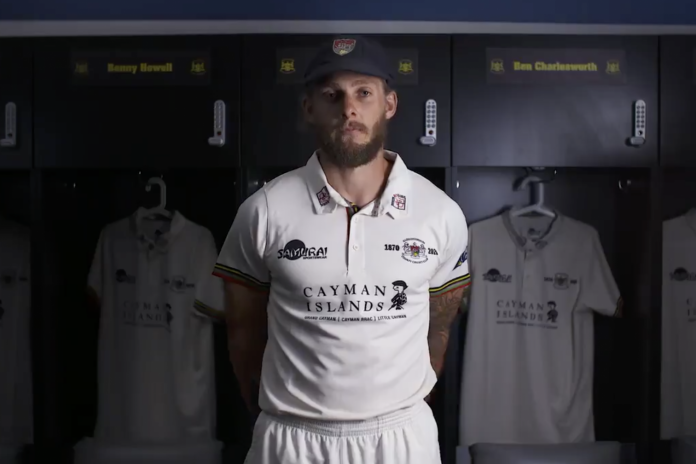 Gloucestershire Cricket has announced the signing of the Cayman Islands Department of Tourism (CIDOT) as its new front of shirt sponsor.

The deal, which begins immediately, sees CIDOT's logo be prominent across the club's County Championship shirt for the next two seasons.

Neil Priscott, Gloucestershire Cricket Commercial Director stated: "It's fantastic to have the Cayman Islands Department of Tourism as our County Championship front of shirt sponsor. We are extremely excited to be working alongside them in what is a special period for the club."
Gloucestershire cricket is celebrating its 150th anniversary this campaign, with the club designing a new kit to mark the occasion. The new kit, along with the CIDOT logo, will officially debut on August 1 when the 2020 Specsavers County Championship commences.
Priscott added: "The Gloucestershire County Championship anniversary shirt looks terrific with their logo and we can't wait to see the team wear it during the course of the County Championship season in a matter of weeks."

CIDOT hopes that the partnership not only supports Gloucestershire County Cricket Club during its campaign but also raises awareness about the British Overseas Territory and its tourist attractions. 
Adrian White, Cayman Islands Department of Tourism UK & Europe Regional Manager added: "We are delighted to be the first team shirt sponsor for Gloucestershire County Cricket Club's County Championship matches for the next two seasons. 
"Cricket and the Caribbean go hand in hand and it's fantastic to be in a position to support such an esteemed club as Gloucestershire, especially in their 150th year. As an island nation we know the importance of local communities, something which a team sport such as cricket helps to build and maintain." 
This season Country cricket clubs will compete in a shortened red-ball tournament due to the COVID-19 crisis postponing all cricketing events in the UK and abroad. The ECB has also confirmed that the tournament will be for the Bob Willis Trophy, in honour of the English Bowler who died in December 2019 at age 70.