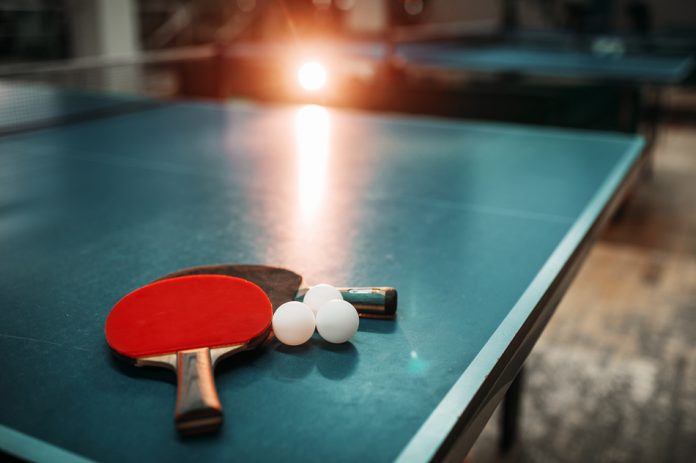 From sponsorships to industry-wide announcements, Insider Sport has you covered when it comes to the world of esports.
This week's edition takes a look at British Esports' partnership with Table Tennis England, OverActive Media and Chiefs Esports Club's latest deals, and Play The Game's South American expansion.
British Esports and Table Tennis England collaborate to tackle mental health

The British Esports Association has partnered with sports governing body Table Tennis England as the organisation's look to further strengthen the relationship between traditional sports and esports.

As part of the collaboration, both entities will promote the importance of mental health and wellbeing across esports and sports. This includes high level players in their respective fields openly discussing mental health through a range of initiatives.

Sara Sutcliffe, CEO of Table Tennis England, stated: "The importance of good mental and physical health has arguably never been in sharper focus than now, and the positive effects of both table tennis and esports are there for all to see. I'm particularly excited by the potential of this partnership to engage people of all ages and encourage them to seek out the benefits of an active lifestyle, both physically and mentally."

Chester King, Founder and CEO of British Esports Association, added: "We're delighted to be partnering with a reputable governing body to highlight the positives that both sports and esports promote. We have lots of ideas and hope to get the conversation going around the importance of both physical and mental health."

The initiatives to promote mental health and wellbeing will be primarily hosted through online and social media platforms. However, when safe to do so, both organisations are expected to create physical events in the future.

Esports agency Play The Game launches South American expansion

Play The Game, a Spanish esports and gaming agency, has officially launched its South American branch after opening its new office in Buenos Aires, Argentina.

The agency, which also has offices in Barcelona and Madrid, will now be able to assist brands within the continent understand esports and gaming to integrate firms seamlessly into the industry.

Oscar Soriano Mullor, Co-founder of Play The Game Barcelona, commented: "Four years ago, when Play The Game started, we had a clear goal: to help brands and organisations to understand gaming and esports. To understand it and to reach an audience that traditional media can't. What we didn't expect was to grow geographically this fast. We reach now LatAm's Southern Cone willing to help the ecosystem and the organisations to climb to the next step."

Play The Game's operations will be led by Agustín Cikes, Pablo Monti, and Daniela Rocha Aranzana.

Cikes said: "Opening Play The Game's office in Argentina sums up the work we started at Latam Media Group (LMG) more than three years ago. We covered the most relevant B2B esports events in the world, and that allowed us to witness the entrance of non-endemic brands to the ecosystem. We string along with this evolution that now has LatAm as a huge emerging market, closely followed by world's best teams, tournaments organisers and other brands."

OverActive Media secures AcuityAds partnership

OverActive Media has boosted its advertising marketability after striking a partnership with digital media solutions company AcuityAds.

As part of the deal AcuityAds will use its technology to help OverActive Media, along with its sponsors, target the online esports audience to boost the current values of existing deals.

Chris Overholt, President and CEO of OverActive Media, stated: "Our collaboration with AcuityAds gives us access to industry-leading technology adding more value to our current and prospective partners, and their efforts to reach a changing sport and entertainment audience. In the past two years, we have built meaningful audiences of esports fans that continue to grow as the industry matures and broadens its appeal across demographics."

OverActive Media is the parent company of some of esports' biggest organisations across multiple titles including Call of Duty League's Toronto Defiant, Overwatch League's Toronto Ultra, and League of Legends' MAD Lions.
Tal Hayek, Co-founder and CEO of AcuityAds, added: "We are excited to partner with OverActive Media, establishing AcuityAds as the only programmatic company globally with direct access to such a wide-reaching esports audience. Esports is a dynamic and fast-growing industry that continues to develop unique connections to engage its growing fan base, and we are thrilled to be working alongside a leading global industry brand like OverActive Media."
Chiefs Esports Club boosts partnership portfolio following Optus deal
Chiefs Esports Club has bolstered its partnership portfolio by signing a one-year deal with telecommunications company Optus. 
The Australian organisation's rosters will now use Optus internet connection for streaming and content creation. Additionally both firms will collaborate on the development of gaming products and services.

Nick Bobir, CEO of Chiefs Esports Club, said: "We couldn't ask for a better partner in Optus. Gamers know how important a high speed and reliable internet connection is and need a provider they can trust. Through this partnership we will be able to assist the development of Optus products tailored to Australian gamers to optimise their gaming experience.
"This partnership reflects Optus's continued support of the development of esports & gaming in the ANZ region and ensures they have a direct link to The Chiefs professional players & creators for feedback on how to make their products and services better tailored to our industry."
Alongside Optus, Chiefs Esports Club's partners include Marvel, L'Oréal Paris Men Expert, HyperX, and Red Bull among others.

Mel Hopkins, Head of Marketing at Optus, concluded: "We're excited to be adding The Chiefs to our esport sponsorship portfolio. As a major partner to The Chiefs, we will be working to expand our offering to Australian gamers and the team will play an instrumental part in our strategy moving forward.
"Our Optus network will underpin the rapidly growing esports segments, providing a reliable platform to keep gamers connected and play online successfully. We look forward to working with the Chiefs and confirming our introduction into the gaming sector."