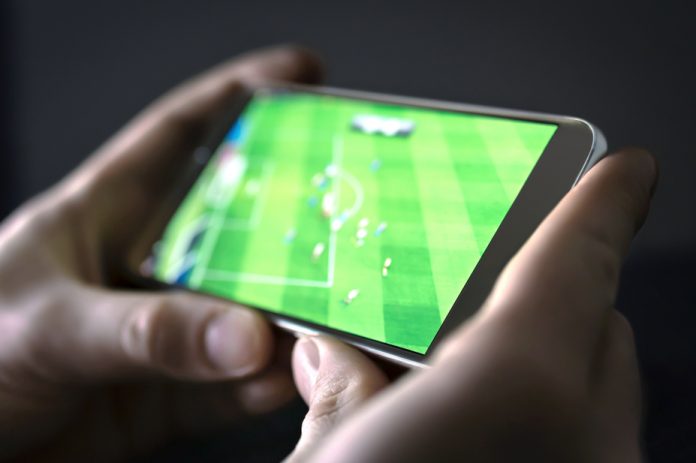 According to a report by live video production company Grabyo, 59 per cent of UK sport fans have stated they would watch sport exclusively on online streaming platforms for the rest of the year, highlighting the growing importance of online services for traditional sports.

The 'Grabyo At Home Video Trends (UK) 2020' report, which surveyed over 2,000 consumers from across the nation to analyse buying and watching habits since March 2020, also emphasised that 63 per cent of sports fans are willing to spend over £10 per month on an online streaming service that carries live sports and highlights.

Grabyo's report stated: "Sports streaming platforms such as DAZN already offer this type of service in certain global markets, with DAZN achieving 950 per cent year-on-year growth in 2019.

"There is a huge opportunity for broadcasters and rights holders to launch a dedicated streaming service for sports fans who want to watch online. BT Sport has moved in this direction, following the evolution of NowTV from Sky to offer a standalone sports streaming service. Offering this flexibility, and a reduced cost per month, opens up a much larger market of customers that have moved away from linear TV."

The report particularly focused on the changing attitudes by UK viewers during the global health pandemic, which heavily affected sports in three major ways. Firstly by canceling and postponing events, secondly by restricting fans from attending live sporting fixtures and finally sports suddenly becoming more accessible on a variety of platforms due to a packed schedule, which included having Premier League games on Twitch and the BBC for the first time.

In total 77 per cent of sports fans watched sport regularly on online streaming platforms during this period, with 68 per cent watching regularly on payTV services and 66 per cent watching regularly on social media. As a result Grabyo concluded that with an increased online consumption due to lockdown, more traditional sports fans have become more susceptible to streaming sports online.

Grabyo's sport media report was just one section included in the study, with it also going in-depth regarding 'the multi-platform era, online streaming's overall surge and the long lasting affect lockdown could have on watch habits, to name a few.

Gareth Capon, CEO, Grabyo commented: "The long-lasting impacts of the pandemic for consumers are not yet known, but it is clear that some of the changes impacting the media industry are unlikely to be reversed. Consumers have had more time to weigh their options and discover exactly which video services offer them the most value. 
"Video providers have had to shift to new video production models as everyone adjusts to being at home. Linear broadcasters, media publishers and online streaming services will need to be ready to react to these changes or risk losing consumers for good.  The war for attention has been intensified by COVID-19 and shifts in behaviour look set to continue beyond the pandemic."

To view the report in its entirety then click here.