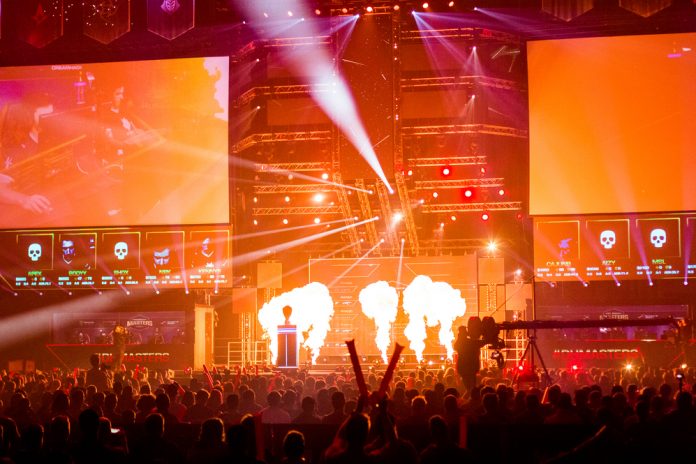 From sponsorships to industry-wide announcements, Insider Sport has you covered when it comes to the world of esports.
This week's edition takes a look at Astralis Group merging its entities into one singular brand, G2 Esports' partnership with Domino's Pizza, Betway sponsoring the OGA DOTA PIT Online Series and Team Liquid opening up a facility in Utrecht. 

Astralis Group merges all teams to create one singular brand
Danish esports organisation Astralis Group has made the strategic decision to merge all of its entities into one brand with its FIFA team Future FC and League of Legends side Origen both being rebranded as Astralis.

As a result of the merger, Astralis has created a whole new social media structure in order to enhance its fan engagement opportunities. 
Moreover, Origen's founder Enrique "xPeke" Cedeño will step down from the League of Legends team, however, he will remain a shareholder in Astralis Group.
Anders Hørsholt, CEO of Astralis Group, explained: "Through the merger of all activities and our team brands, we position ourselves as a leading organisation in international esports. Already today, the red star is iconic in the esports scene and we have made the strategic decision to dedicate all resources to creating a truly global brand in esports and gaming. Digitally, physically and team wise, all our future activities will be done in the Astralis name and based upon the same values that characterise the organisation."

"We are investing significantly in this, to elevate everything around our teams. From the way we work with the individual players and teams, the culture of the organisation and what we offer to fans and our other stakeholders. We want to champion the positive potential of gaming through example, by providing a guiding star for aspiring gamers worldwide."

G2 Esports serves up Domino's partnership
Following the League of Legends World Championships group draw G2 Esports has rekindled its partnership with Domino's Pizza for the second year.

The partnership, which was first introduced at last year's World Championships, sees Domino's Pizza be named G2 Esports' official quick service restaurant partner with the deal also looking at creating a variety of experiences and opportunities for fans.
Lindsey Eckhouse, Commercial Director at G2 Esports, commented: "We are super excited to add Domino's to our roster of partners. Domino's have long been fuelling our League of Legends team with fresh hot pizza as they compete, so we are delighted to take our relationship to the next level and propel our team through back-to-back Worlds runs. Our League of Legends team love a victory pizza after a game so it's perfect fit for us."
"We look forward to working with our friends at Domino's to deliver a range of unique content and experiences to the G2 fanbase and the wider esports community."
Some of the projects being worked on for the partnership include original content around a common purpose of bringing esports fans together via Domino's as well as helping fans of the organisation connect via online streams, giveaways and community events.
Matthias Maier, Head of Marketing Domino's Germany, added: "We are very pleased to continue our cooperation with G2, with which we can optimally reach our target group in the esports field. Above all, we are happy to accompany the G2 League of Legends team once again on their journey through the Worlds and to provide them with fresh, hot pizza. Pizza and esports, a simply perfect combination."
Team Liquid creates second training facility in Utrecht
Team Liquid has partnered with Dell Technologies to open up its second esports facility, with the organisation creating a new hub in Utrecht.

The esports facility, which has been named The Alienware Training Facility, features health and nutrition resources, viewing rooms, offices and training rooms.

Speaking to Esports Insider, Mike Milanov, COO of Team Liquid stated: "At the Utrecht facility alone, Alienware has equipped more than 60 workstations with their cutting edge technology for our players and staff. Additionally, Team Liquid uses a full range of Dell hardware from high powered rendering PCs to large scale displays, extremely colour-accurate monitors, touch screen tablets, projectors, TVs and peripherals for our Creative Teams."

Team Liquid opened up its Los Angeles hub, also named The Alienware Training Facility, in 2018 and the area has since been used by its staff and players competing in a variety of games. 
Milanov continued: "Alienware has been a valuable Team Liquid partner for more than nine years, and because of our longstanding global collaboration, we don't see this as a simple naming rights agreement like you would see in traditional sports."
Betway secures OGA DOTA PIT Online Series partnership
Betway has secured a partnership with online Dota 2 competition the AMD SAPPHIRE OGA Dota PIT.

As a result of the deal, the online bookmaker will sponsor the tournaments European, CIS, and Chinese editions.

Adam Savinson, Head of Esports at Betway, said: "We are delighted to partner with OGA Dota PIT for yet another world class DOTA 2 tournament.  They have a rich history of delivering some of the most exciting events of the year, and we are looking forward to joining their legacy."
The AMD SAPPHIRE OGA Dota PIT sees Europe and CIS will compete  in one tournament from September 20 to 26. Meanwhile its Chinese division will battle in a separate group between September 29 and October 8.

Ivan Marusic, CEO & Founder of One Game Agency, added: "OGA are proud to announce Betway as a partner of the OGA DOTA PIT Online Series. Featuring the world's best DOTA 2 players, the competition is guaranteed to be fierce, and the opportunity for the community to find the best odds on the market having Betway as our event partner."