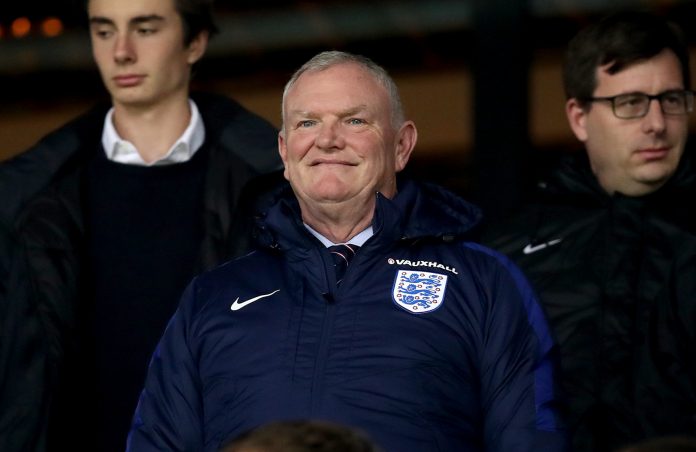 Football Association (FA) Chairman Greg Clarke left his post last night after he was condemned for his remarks about black, female and homosexual players.
The 63-year-old spoke to the Department for Digital, Culture, Media and Sport (DCMS) committee via video link about racism directed towards BAME players on social media, after being called upon to give evidence to the DCMS about 'Project Big Picture'.
Clarke used the phrase 'high-profile coloured footballers' to describe players from different ethnic origins during the hearing and said that South Asian and African-Caribbean backgrounds had 'different career interests'.
He also told the committee that he had once been told there are a lack of female goalkeepers as women don't like having the ball kicked at them.
"We can confirm that Greg Clarke has stepped down from his role as our chairman," an FA statement confirmed "Peter McCormick will step into the role as interim FA chairman with immediate effect and the FA Board will begin the process of identifying and appointing a new chair in due course."
He also suggested that gay footballers coming out to teammates and to the public would be considered to be "a life choice".
Clarke, who apologised during the meeting for using the archaic term 'coloured' said: "My unacceptable words in front of Parliament were a disservice to our game and to those who watch, play, referee and administer it. This has crystallised my resolve to move on.
"I am deeply saddened that I have offended those diverse communities in football that I and others worked so hard to include."
The comments received backlash from supporters, current and former players, and journalists and broadcasters.
Sanjay Bhandari, Executive Chair at Kick It Out, criticised the Vice President of FIFA, saying his words were a 'a big step backwards' in attitudes towards LGBT+ players.
"I was particularly concerned by the use of lazy racist stereotypes about South Asians and their supposed career preferences. It reflects similar lazy stereotypes I have heard have been spouted at club academy level," he said.
"Being gay is not a 'life choice' as he claimed too. The casual sexism of saying girls do not like balls hit at them hard is staggering from anyone, let alone the leader of our national game. It is completely unacceptable."