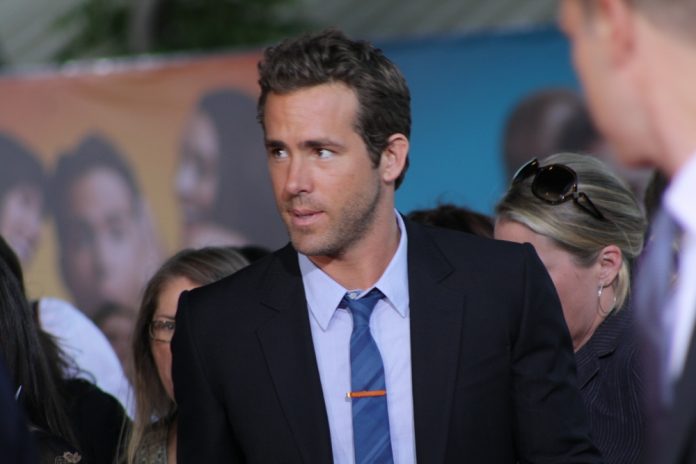 Actors Ryan Reynolds and Rob McElhenney have stated their intentions to transform Wrexham AFC into a 'global force' once their takeover of the Welsh club is approved.
The duo attended a virtual meeting with the Wrexham Supporters Trust via Zoom at the weekend, explaining their plans to the National League club's fanbase.
Reynolds and McElhenney, who are best known for their roles in Deadpool and It's Always Sunny in Philadelphia respectively, expressed their interest in buying the club in late September, beginning talks for a takeover.
"The Racecourse hasn't been full for a while. I have a vision of the Racecourse being full again," McElhenney told fans. "I've seen how packed it used to be in '77 – I've been watching a lot of films about that and I want it to feel like that again. We want to pack that stadium again.
"Ryan is much more responsible in his business life, but I get so excited by possibilities and what it could be.I want people to be so excited to watch the rise of the club and the Racecourse."
Wrexham is one of the few fan-owned clubs, having been under the control of supporters since 2011. The RR McReynolds Company's bid is said to be worth around £2 million which will be invested in the club.
Canadian-American actor Reynolds added: "We want to be at the Racecourse Ground as much as possible – as many games as I can make. We want to have a pint with the fans. You'll be fed up of us! We want to be great ambassadors for the club, to introduce the club to the world and be a global force."
Additionally, the two revealed plans for a Netflix-esque documentary about the club, which is entering its 13th season in the top tier of the non-league pyramid after suffering relegation in 2008.
Club President Dixie McNeill spoke to BBC Wales: "They're pretty young, they are really alert about the football club and where they want it to go. They were positive and I think the fans were looking for that, they were talking about getting the club as global as they possibly can. 
"After all the time we've been run by the supporters association, I think it's time now for the club to move forward. The Trust have run the club brilliantly but we've had no money and everybody knows in football you need money to move forward, to buy players, and this is a great opportunity for us."
The vote on the takeover will close on 15 November, with supporters expected to vote in favour of new owners.