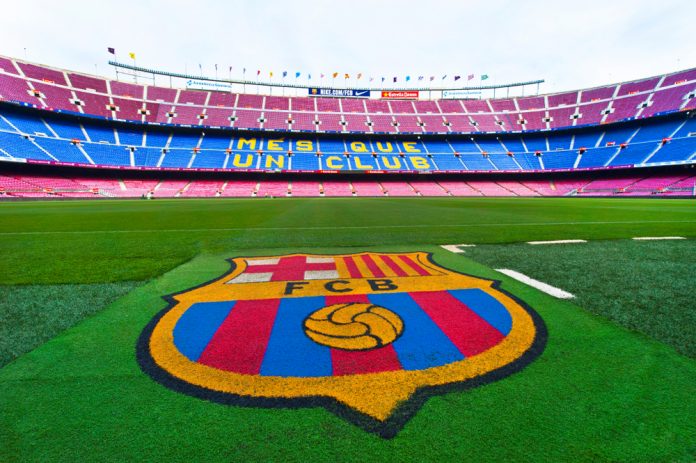 La Liga clubs have had their salary caps reduced by over $700 million in order to mitigate the effects of the COVID-19 pandemic.
Each club has an individual cap placed on their spending budget, with the combined salary cap for all 20 top tier clubs set at €2.3 billion.
Barcelona and Valencia will have to make wage cuts by approximately 40% throughout the 2020/21 season. Barcelona, which has suffered the highest reduction, will only be allowed to spend €382.7m this campaign, down from €671.4m last year. Valencia's salary cap has also slashed from €170.7m to €103.4m in 2019/20.
Meanwhile, Real Madrid will have the biggest limit this year, although the reigning champions has seen its cap lowered to 468.5m and cross-city rivals Atletico Madrid's has dropped to €252.7m.
President of La Liga, Javier Tebas, told the Associated Press agency: "It's important we all understand that it will be difficult for new players to be joining the clubs. They are now looking to reduce costs. Some clubs will have to sell players or reduce their salaries. There's no other choice." 
"Clubs are doing what they have to do, this is an unusual year. This is going to affect a few more seasons, but hopefully we will be in a better situation compared to other European competitions."
Barcelona is currently in talks with its squad to alter certain players' salaries and adhere to the new regulations, whilst other clubs have already offloaded some of their highest earners, such as Valencia. Real Madrid also failed to make a single signing during the summer window, for the first time in 40 years.
Tebas added: "It's not that Barcelona and Valencia were not being well managed. They were affected differently than other clubs. No one could have foreseen this situation.
"Real Madrid and Barcelona have fabulous squads. But I would consider this a transition year, you can't be as competitive as you have been in the past."
Insider Insight: The wage caps will no doubt cause complications for clubs such as Barcelona and Valencia, which will both have to make drastic cuts, but the former already allowed the likes of star striker Luis Suarez to go in the summer which has eased the pressure on the payroll.