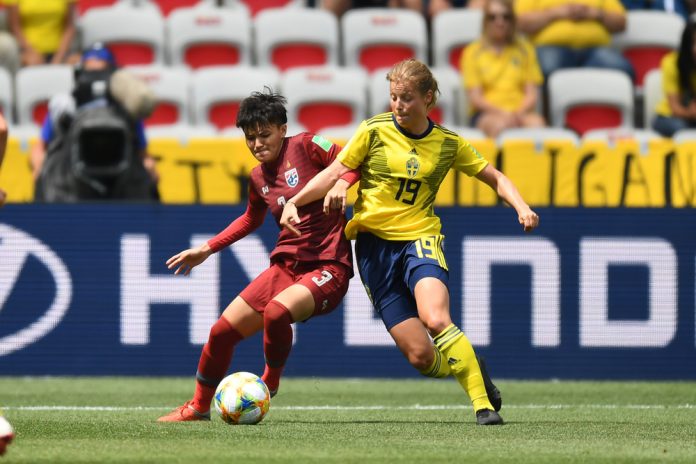 The Nordic Entertainment Group (Nent) has acquired the exclusive media rights to the 2023 FIFA Women's World Cup in Sweden, Norway and Denmark.
The media and entertainment company's streaming platform Viaplay will show each match from the major tournament and certain matches will be aired on the free-to-air service.
The competition will be hosted in Australia and New Zealand in the summer, with 32 nations set to be involved; eight more than in 2019.
Anders Jensen, Nent's President, commented on the deal: "We have one of the world's most significant sports rights portfolios but 80% of our broadcasts cover male sport – this needs to change."
"Every year, we show over 100 live matches from the biggest women's football leagues on Viaplay and adding the FIFA Women's World Cup shows our long-term commitment to developing the game."
The 2019 Women's World Cup was carried by Telia's TV4 channel in Sweden, whilst the Egmont Group-owned TV2 network offered the tournament in Norway and Denmark.
During that edition of the competition, Sweden reached the semi-finals and around 2.3 million viewers tuned in to watch the Blue and Yellow bow out at the hands of the Netherlands. The country swooped third place after beating England in the play-off fixture.