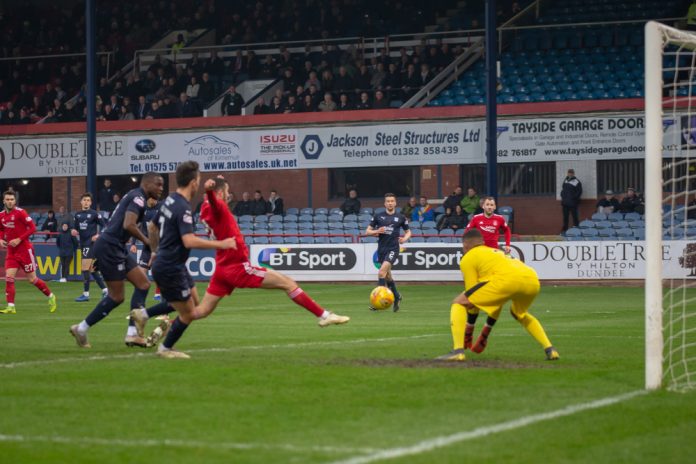 A Scottish Labour Party (SLP) health spokesperson has criticised the Scottish Professional Football League (SPFL) for its sponsorship deals with alcohol companies.
The call for Scotland's football authority to "blow the whistle" on alcohol advertising follows the recent announcement that Glen's Vodka would become a new partner of the SPFL.
Neil Doncaster, Chief Executive of the SPFL, has described the new deal as "an exciting partnership with a well-respected Scottish brand," at a time when the sport has suffered financially due to the COVID-19 pandemic.
However, the Labour spokesperson, in addition to Scottish Health Action on Alcohol Problems and Alcohol Focus Scotland, argued that the Scottish Government should do more "control alcohol marketing in Scotland," including a ban on alcohol advertising in professional football.
The campaigners have referred to a study by Sterling University, which found that alcohol marketing appeared every 98 seconds in an SPFL match.
Speaking to the Daily Record, Scottish Labour MSP, Monica Lennon, said: "It's time to blow the whistle on alcohol advertising in sport.
"If chief executives can't see that during a pandemic, then they possibly never will.
"Progressive legislation is needed to promote and support public health, especially to protect younger fans who are very susceptible to alcohol marketing."
Fans have been banned from bringing alcohol to Scottish football matches for over 40 years due to alleged links to disorder and crowd control, but advertisements for beer and spirits are still a common sight in the country's stadiums.
However, the Scottish Women's Premier League has made the decision to ban both alcohol and betting sponsorships, and the English Premier League has not seen an alcohol company shirt sponsorship for three years.
Lemmon added: "Scottish women's football has already made clear that accepting alcohol and gambling sponsorship would be incompatible with their role in promoting healthy lifestyles amongst girls and women and supporting them to make positive choices.
"It's time others followed that example."
An SPFL spokesperson commented: "We are very pleased to welcome Loch Lomond Group as our latest Official SPFL Partner, particularly at such a challenging time for our sport.
"It is important to note that the group, like all major UK drinks companies, is strongly and actively committed to the principle of responsible drinking."