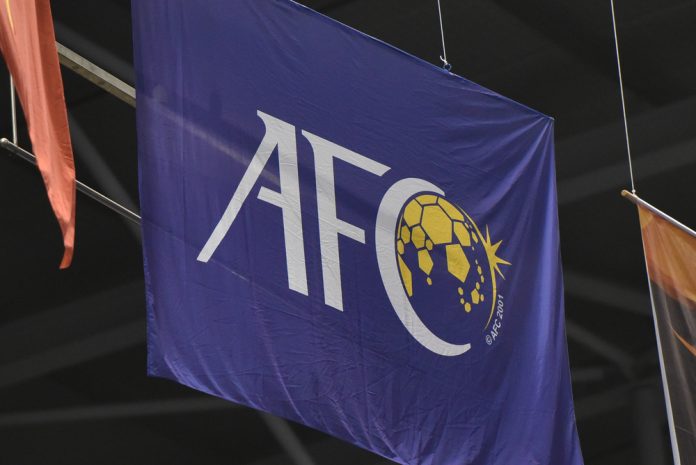 The Asian Football Confederation (AFC) had unveiled a set of new-look logos and visual identities for a range of national team tournaments and club competitions as part of a full rebrand.
The AFC has worked alongside Football Marketing Asia (FMA) over the last 15 months, backed by stakeholder collaboration and extensive consumer research across Asia.
As the AFC's commercial partner, FMA has designed new logos for the AFC Asian Qualifiers, AFC Asian Cup, AFC Women's Asian Cup, AFC U23 Asian Cup, the AFC Champions League and AFC Cup.
New Era. New Look.#AsianCup2023 #AsianQualifiers pic.twitter.com/6QBJ5bKYjm

— #AsianCup2023 (@afcasiancup) January 4, 2021
Patrick Murphy, Board Member and CEO at FMA, said: "Today is an important day from various perspectives: fans of Asian football can enjoy and experience the new AFC competition brands, while sponsors and broadcast partners, as well as clubs and Member Associations will start to actively use the exciting new visual identities to promote AFC competitions to their audiences. A proud moment and a major milestone as we are moving into a new era of Asian football."
The new identity for each competition will be integrated into all fan-focussed touch points including match venues, to television broadcasts and social-media channels and the AFC's website.
Moreover, the AFC and FMA will collaborate on marketing campaigns and activities, and produce multilingual content across the AFC's social media channels, such as Facebook, Instagram, Twitter, Weibo, WeChat, Toutiao, and Douyin.
"We are delighted to start the new year with all-new AFC national team and club competition brands," added AFC President, Shaikh Salman bin Ebrahim Al Khalifa. "The AFC strives to make its competitions even more relevant for its diverse fanbase while showcasing their unique reputation as Asia's most popular football events.
"I am convinced the new visual identities will resonate strongly across Asia and worldwide, and I am looking forward to the new look and feel across social media and TV broadcast."