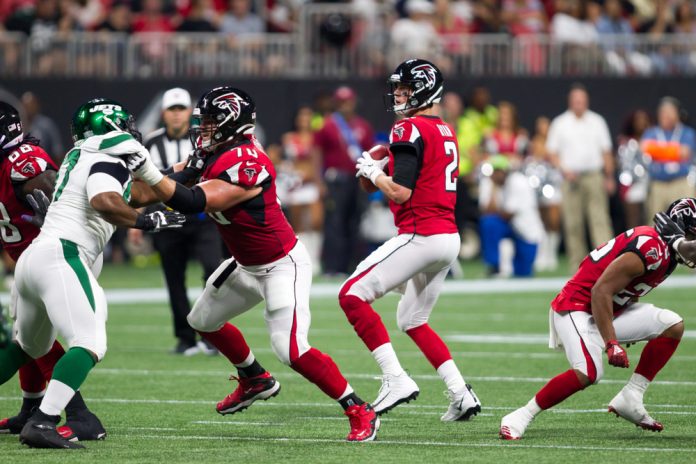 The National Football League (NFL) has announced the schedule for its first ever 'Super Wild Card Weekend,' and has also confirmed which outlets will cover the event.
Due to a variety of COVID-19 related operational and scheduling challenges the regular American football season is now complete, and so the NFL is free to arrange opening play-off games.
The debut Wild Card fixtures will take place on 9 and 10 January, with games kicking off at 1:05 p.m. ET, 4:40 p.m. ET, and 8:15 p.m. ET, and coverage will be divided between four different providers, all of which are eager to retain their rights for the next season.
Indianapolis will face Buffalo in the opening match on 9 January, shown on CBS, followed by the LA Rams at Seattle on Fox and Tampa Bay vs Washington on NBC.
The following day will see Tennessee take on visitors Baltimore on ABC and ESPN, with the next fixture seeing Chicago play New Orleans on CBS, Amazon Prime Video and Nickelodeon.
The weekend will finish with NBC, Tekumondo and NBC's Peacock streaming service covering Cleveland vs Pittsburgh.
In addition to the range of broadcasters there will also be a stark difference in the fan attendance figures at each game.
Around 6,700 fans will be allowed to watch the Buffalo Bills in the opening game of the weekend, but no Seattle Seahawks supporters will be able to visit their team's stadium due to differences in health and safety precautions.
The fan anticipation of the busy schedule could prove to be lucrative for sports betting firms, which have seen increasing interest in American football as a betting commodity.
Last year sports betting and iGaming operator FSB released record-breaking figures showing a 216% year on year increase in turnover from NFL markets as well as a 13% increase in the size of wagers placed.