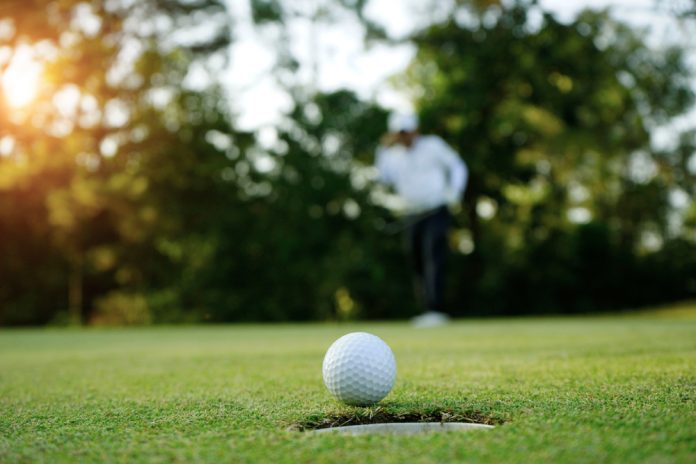 The PGA Tour has named technology manufacturer Whoop as the official fitness wearable of golf's PGA Tour and PGA Tour Champions in a new fitness-centred partnership.
As part of the partnership, the PGA Tour and Whoop have collaborated on the Whoop Live for Charity which will give players the chance to allow Whoop to monitor their heart rate during important moments during the season, such as crucial putts.
The biometric data will be integrated into video content and players that opt in will receive $10,000 to donate to a charity of their choice.
In addition, Whoop will create custom content for the PGA Tour's Active health and fitness outreach initiative, giving golf enthusiasts a glimpse into professional golfers' lifestyle and their techniques and activities.
"Whoop has organically grown amongst the world's best golfers for years and we are proud to take our relationship with the PGA Tour and all athletes to the next level," commented Whoop's Founder and Chief Executive, Will Ahmed.
"This partnership is particularly new and innovative in that it will bring heart rate and other engaging physiological metrics directly into the fan experience."
Last year, the technology provider distributed more than 1000 Whoop straps, which monitor athletes' strain, recovery and sleep patterns, to players, caddies and other PGA Tour, Korn Ferry Tour and PGA Tour Champions personnel.
Most notably, professional golfer Nick Watney noticed his respiratory rate had sped up significantly during the night after checking his Whoop wearable, and after seeking a COVID-19 test, the American tested positive for the virus, thus preventing a mass outbreak at the event.
Brian Oliver, PGA Tour's Executive Vice President of Corporate Partnerships, added: "We are excited to grow our partnership with Whoop and utilise their health technology to optimise the way our athletes train, recover, and sleep.
"We're eager to begin a first-of-its-kind activation at the Tour that will incorporate player biometric data with defining moments from the golf course to create fascinating content for fans."
Under the terms of the new agreement, Whoop will also receive increased exposure at PGA Tour events and provide VIP support.