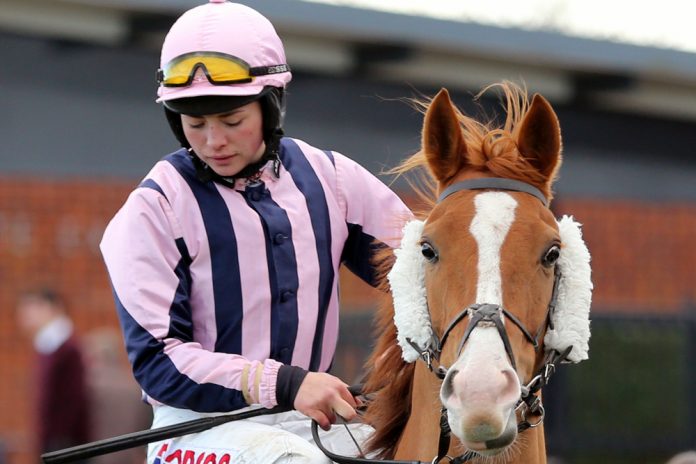 The British Horseracing Authority (BHA) has opened an investigation into the weighing-room treatment of female jockey Bryony Frost.
Frost became the first woman to win the Ladbrokes King George VI Chase on Boxing Day. Her 20/1 'horse in a million', Frodon, guided her over the finish line, making history. Shortly after claiming the shock victory, a fake Twitter account was set up in Frost's name which she encouraged people to report.
In 2019, the 25-year-old became the first female jockey to ride a Grade One winner over the jumps at the Cheltenham Festival but has since received negative feedback from individuals within horse racing, and the sport's governing body has now launched a probe into the treatment of Frost.
Frost said in an interview with the Racing Post: "At the minute it's really hard for me to talk about.
"I'm not allowed to say much because it's in the hands of the BHA. They have taken control of it and for the moment I can't say any more.
"In time I will talk about it because it concerns something that must be improved for our younger generation."
In the summer last year, the Jockey Club's Chief Executive, Delia Bushell, resigned after an independent inquiry found evidence to support allegations of bullying, racist comments and the circulation of offensive material.
Frost has previously called for more gender equality within the support, stating that it was an issue she wanted to address for the 'younger generation' who aspire to become jockeys and follow in her footsteps.
A BHA spokesperson declined to comment on 'ongoing investigations of speculation concerning potential investigations'.