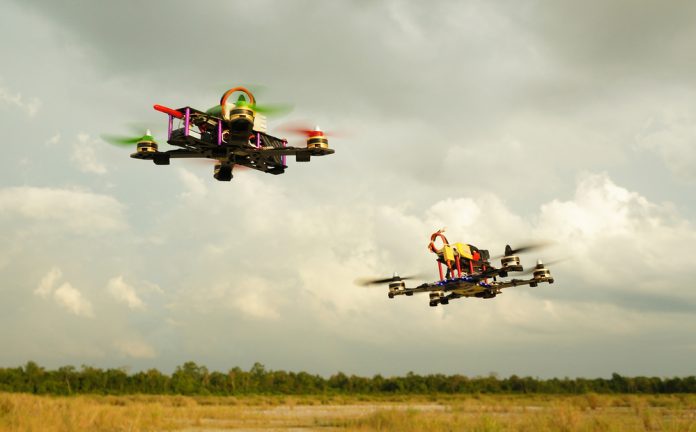 US-based sportsbook DraftKings has been signed as the official betting partner of the Drone Racing League (DRL), as aerial motorsports continue to grow in popularity.
The deal will see DraftKings and DRl co-produce and host 'Pre-Flight Shows' featuring breakdowns and analysis by elite drone pilots and sports betting experts.
Furthermore, the betting operator will gain exclusive marketing rights around branding integrations and sports betting, including custom branded gates during races. This arrangement will continue throughout the current 2020 DRL Allianz World Championship Season.
Under the terms of the agreement, DRL has become the first aerial motorsport series which fans can bet on. Drone racing enthusiasts will be able to place pre-race bets as well as in-rice live bets in all states where mobile betting is approved.
According to market research conducted by both the DRl and DraftKings, drone racing fans are 90% more likely to be interested in sports betting and are three times more likely to place a bet than fans of other major sports leagues. 
Rachel Jacboson, President of DRL, said: "The sky is now the limit for DRL fans to get skin in the game, and we're thrilled to partner with DraftKings to transform our high-speed race competition into the ultimate sport to bet on.
"The opportunity for us to elevate our engagement through all forms of gaming and gambling will only increase as mobile betting becomes more adopted across the country."
The agreement with DraftKings follows a series of sponsorship announcements by DRL, with companies including Respawn, BodyArmour and Champion signing agreements with the tournament, in addition to a 5G based deal with T-Mobile.
Meanwhile, DraftKings has seen its value and revenue surge throughout 2020. The firm expects to see its returns increase between $750 million and £850 million in 2021 – a rise of 45%. The company has also seen an 11% increase in its stock value.
Chief Business Officer at DraftKings, Ezra Kucharz, said: "DRL is scaling their business as fast as their drone races, and we're excited to be flying with them given DRL's thrilling, innovative racing events are perfect for the customised wagering offerings we can create.
"Our expertise in sports betting combined with DRL's stats-packed competition will make this a fun and seamless opportunity to engage their avid audience along with tech-savvy, adrenaline-loving sports fans."