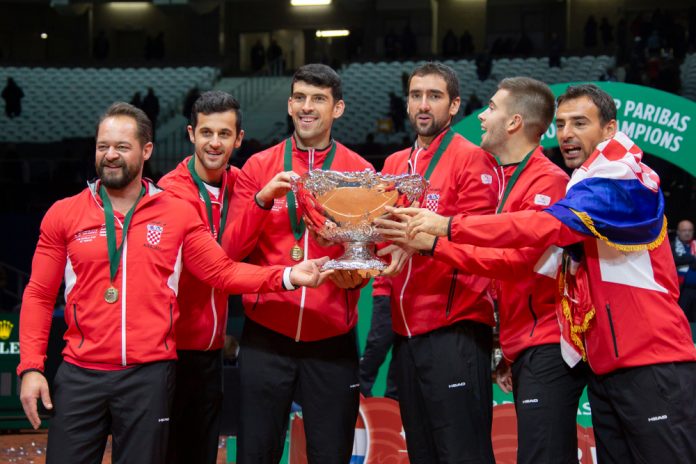 International team tennis tournament the Davis Cup is due to be held in three different cities across 11 days for the 2021 edition.
Madrid will host the tournament's last two group stages, quarter and semi-finals, and the final, whilst two other European cities will host two group stages and a quarter final.
The possibility of introducing two new host cities for 2021 finals, which are scheduled from 25 November to 5 December, was first suggested by the International Tennis Association (ITA), following poor attendance figures in Spain.
The tournament was revamped in 2019 following a partnership with the Kosmos sports organisation, owned by football star Gerard Pique.
A spokesperson for the Lawn Tennis Association (LTA)  said: "We are looking into the proposal and process to understand more detail around what would be required of host cities and whether it would be viable to put forward a bid in the current circumstances."
As a result of the redesign, the number of teams competing in the competition was reduced to 18. As part of the new developments, the format will be further reduced to 16 teams from 2022.
Kosmos has launched a tendering process for the two additional European host cities, which will be announced in March.
"We are committed to a long-term vision for this historic competition and are confident these adjustments will enhance the experience for players and fans," remarked Albert Costa, Tournament Director of the Davis Cup.
"With large stadiums providing show courts for all ties, the introduction of a multi-city event will bring the competition to the widest possible audience, while we will also be able to ease the burden on players with improvements to the scheduling.
"Crucially, a revised schedule will allow us to avoid late finishes while providing more rest for players."