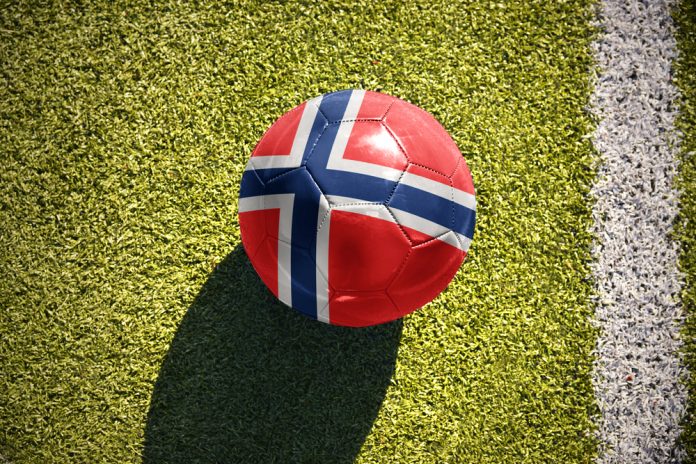 Norway's state lottery operator Norsk Tipping has penned a deal to become the primary sponsor of the Norwegian national team and club tournaments until 2024.
The agreement has been signed with the Norwegian Football Federation (NFF), the governing body for the top two divisions, Norsk Toppfotball, and the governing body of the women's top two leagues Toppfotball Kvinner.
Norsk Tipping has been linked with Norweigan football since 1948 but has now switched its focus from the lower leagues to the national team and top flight competitions.
The state-owned gaming company currently holds the title sponsorship to the men's fourth tier, 3. Divisjon. Last year, the firm donated around NOK225 million to grassroots sports as part of a new initiative.
"We have had a close relationship with Norwegian football since 1948, and we feel like a natural member of the Norwegian football family," Norsk Tipping Chief Executive, Åsne Havnelid, said. "The projects contained in the new agreement will lift football at all levels, and we are very much looking forward to being part of Norwegian football's future."
At the start of the year, it was announced that the Norwegian Media Authority would be tightening gambling advertising rules in the country, restricting the gaming company.
In addition, the Ministry of Culture only allows Norsk Tipping to advertise what is considered necessary to draw consumers into state-owned firms, as opposed to unlicensed private operators.
Pål Bjerketvedt, General Secretary of the NFF, added: "On behalf of Norwegian football, I am very happy and proud that Norsk Tipping strengthens its involvement in football together with NFF, Norsk Toppfotball and Toppfotball Kvinner through such a large agreement – NOK258m including VAT is a sum that will to the highest degree contribute to further developing and strengthening crucial competence for lifting Norwegian football, and we are grateful to have Norsk Tipping on the team."